VICKY CALLENDER JEWELLERY
FIND THEIR STATEMENT JEWELLERY PIECES HERE
Who are we?
Vicky Callender Jewellery is slow made fine jewellery. I make every effort to handcraft jewellery in a way that keeps my carbon footprint as small as possible. The Ecosilver and Argentium Silver I work with are produced from 100% silver scrap, (coming from the medical, electronic and giftware industries) & produced using a totally traceable fully audited process. I also work with SMO,( single mine origin) gold and I am registered as a goldsmith with the FairTrade Foundation. This allows me to buy and work with certified Fair-trade gold. I support FairTrade Gold. 'Building a secure future for miners, their families and communities'. Vicky Callender Jewellery strongly believes in slow fashion and in creating pieces that can be treasured by you for years to come.
What do we sell?
I design, make and sell earrings, necklaces, rings, bangles and bracelets. Some of my jewellery is handmade to order and I happily take custom order enquiries and currently work with Fairtrade Gold upon request.
Why are we Ethicul?
There is an ethical issue within the jewellery industry when it comes to the gathering and mining of gemstones, diamonds, (even lab diamonds) and precious metals, (particularly gold) as they can all pass through many sources several times in their journey from earth to supplier and full independent auditing is not yet being carried out fully within the industry. The suppliers I use work hard to ensure that there is traceability and working standards are met. From an environmental stance, we must not forget that gemstones and precious metals form part of our living environment. Gemstones and metals are mined from under our earth's crust, from miles under our oceans, glaciers, ice caps and reefs. Working with recycled silver or recycled gold sadly does not prevent the need for continued mining. Working with Fairtrade gold, however, ensures traceability, a working towards fairer working environments, helping to build better communities and safer managing of the environment leading to a more ethical and more sustainable jewellery industry.
I continue in my search for greener ways of living and working. I make every effort to handcraft silver and gold jewellery in a way that keeps my carbon footprint as small as possible. I believe in slow fashion and in creating pieces that are of fine design and made to last. I hope that one day all precious metal and gemstone mining will be fully audited and traceable to the source as it is with Fairtrade Gold. This will mean better safety and living standards for miners and their communities as well as better news for our living planet. Finally, for every jewellery purchase you place with Vicky Callender Jewellery, five trees are planted. I also off set my carbon emissions at the same time. Not only will you be wearing a unique piece of handcrafted jewellery, but you will be helping to build forests and improve communities as well.
Where can you find us?
You will find us online here: https://www.vickycallenderjewellery.com/
The Ocean Floor Collection
So you've heard about Vicky Callender Jewellery and why they are an ethicul business. Now it's about time we show you showcased you a few samples from their Ocean Floor Collection...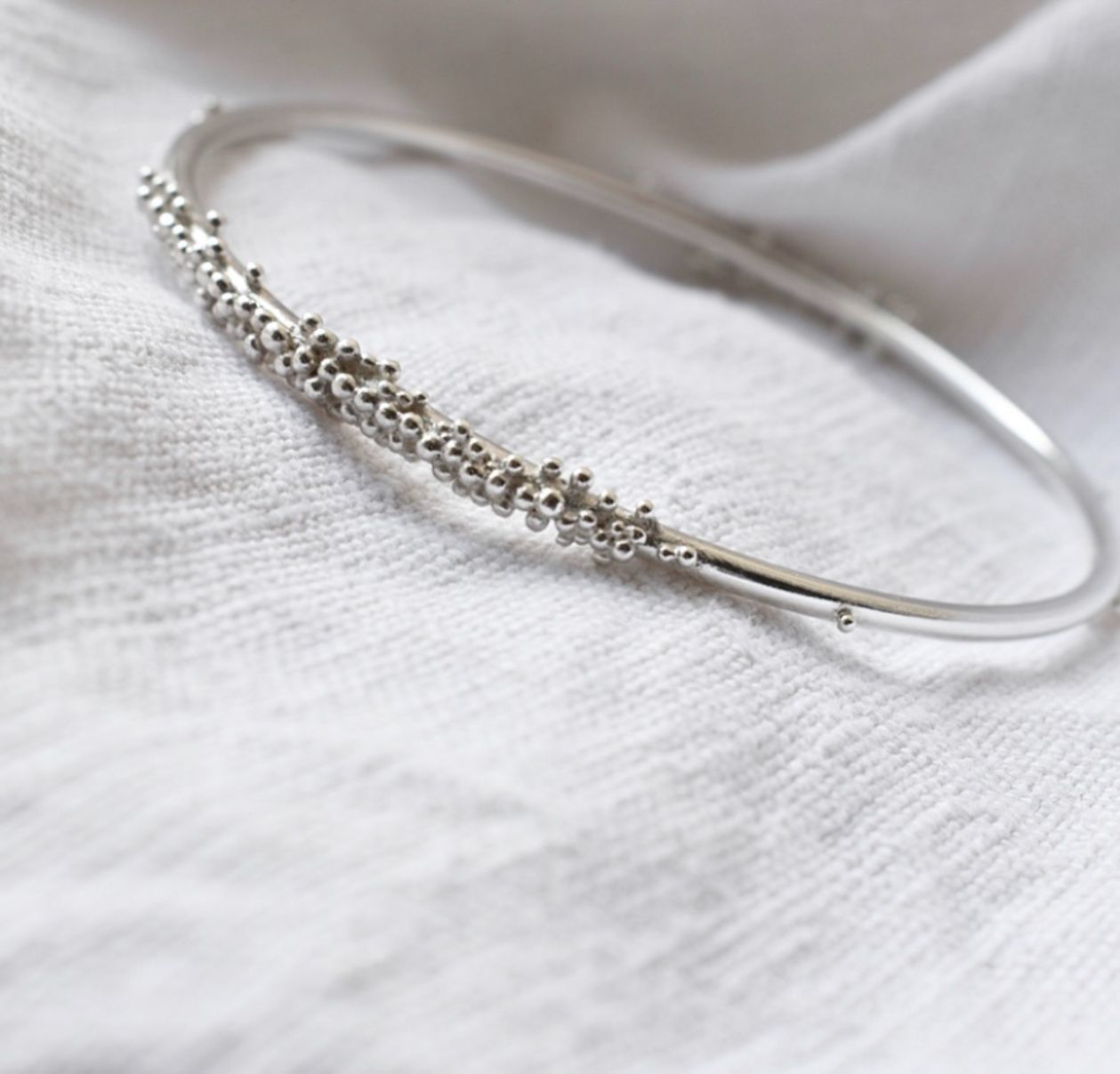 This bangle was inspired by the ocean & is handmade to order.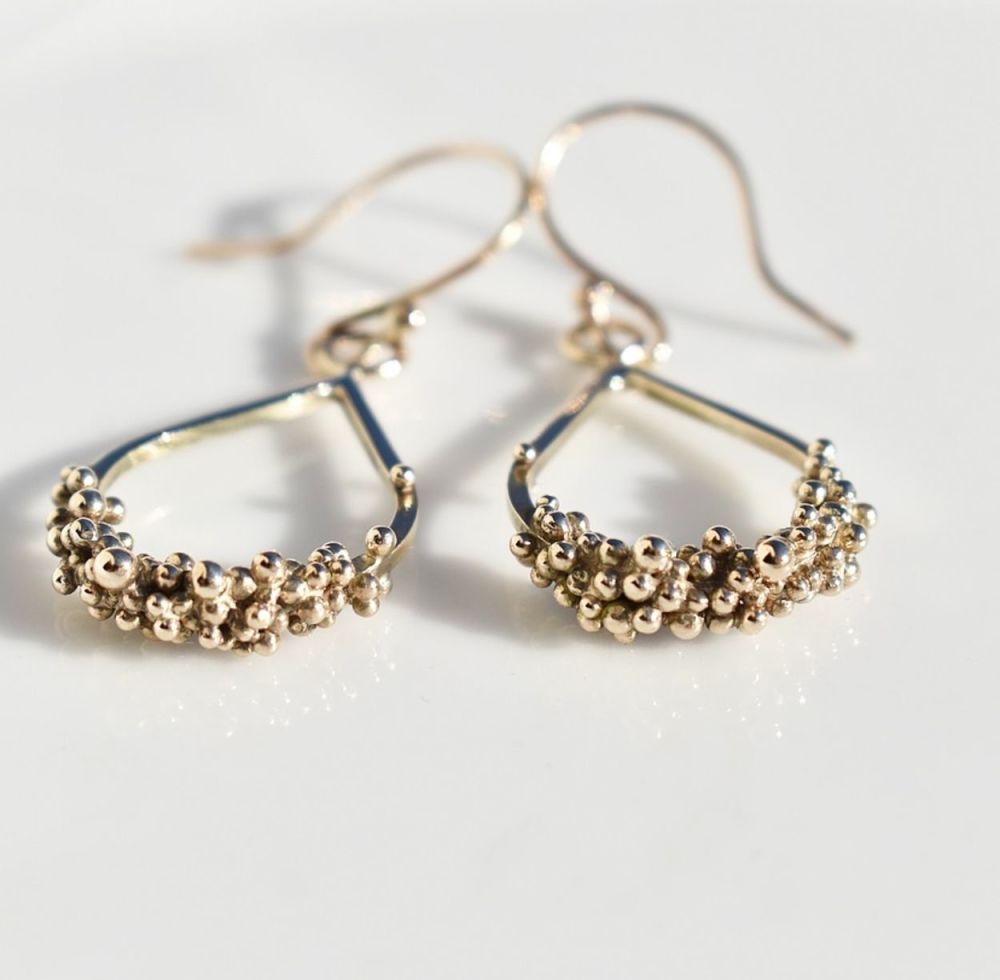 Gold Ocean Floor Drop Earrings
Made from SMO gold that can be tracked back to one mine.
Ocean Floor Stud Earrings
These pretty granulation earrings can be made from either Ecosilver or 9ct SMO gold.
Keep up to date with Vicky Callender Jewellery!