SHOP WITH THE DELICIOUS VEGELOVE TODAY!
Who are we?
Vegelove was founded in 2010 by Ruth, who has already had a keen interest in nutrition and in particular vegan food. Vegelove is based in the seaside town of Seaford in East Sussex and specialises in a range of vegan treats.
What do we sell?
We sell delicious raw vegan snacks including a range of energy balls and raw chocolate bars. Vegelove uses the finest quality wholefoods to create healthy recipes.
Why we are Ethicul?
All Vegelove products are suitable for vegans and free from refined sugars. We use quality, ethical and sustainable ingredients that are packed with protein and antioxidants. We are also proud to say that the Vegelove product range has been awarded the Plasticfree trustmark by A Plastic Planet. Our products are packaged in compostable bags made from sustainable wood pulp.
Where can you find us?
You can find our products on the Vegelove website: www.vege-love.co.uk.
A selection of new and tasty vegan treats!
Handmade chocolate made in small batches using finest raw cacao and sweetened with coconut nectar. Yum!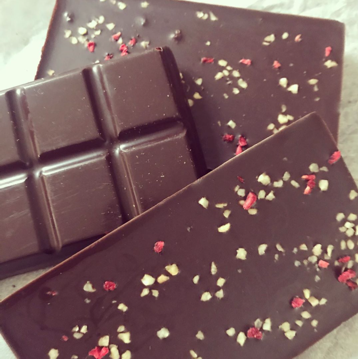 OneLove Raspberry and Almond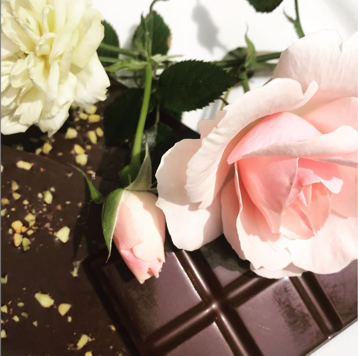 OneLove Pistachio and Rose
Keep up to date with the tasty Vegelove by following with their social channels.