FIND THEIR STATEMENT JEWELLERY PIECES HERE
Who are we?
The Sylverling Workshop designs & handcrafts custom & ready to wear jewellery. We strive for our jewellery making to have as little impact on the environment as possible. The Ecosilver and Argentium we work with are produced from 100% silver scrap, (coming from the medical, electronic and giftware industries) & produced using a totally traceable fully audited process. Our gemstones are natural and responsibly sourced.
We believe in slow fashion, in keeping our carbon footprint small and in fighting unnatural climate change!
What do we sell?
We sell earrings, necklaces, rings, bracelets and the occasional bangle. Some of our jewellery is handmade to order and we love working on bespoke pieces as well.
Why are we Ethicul?
The ethical aspect of our work is very important to us and we strive for our jewellery making to have as little impact on the environment as possible. It cannot be denied that there is an ethical issue within the jewellery industry when it comes to the gathering and mining of gemstones, diamonds and precious metals, (particularly gold) as they can all pass through many sources several times in their journey from earth to supplier. The suppliers we use, work hard to ensure that there is traceability and working standards are met.

The Sylverling Workshop is working hard to keep its carbon footprint as small as possible and unnatural climate change is a real concern! We steer away from using harsh chemicals and work with traditional hand tools. There is no waste! Where we cannot recycle, we send our scrap metal to be recycled again. We work with recycled materials as far as possible and we let you know if a piece of our jewellery has any newly mined silver within it. Finally, for every jewellery purchase you make with us, five trees are planted. Not only will you be wearing an ethically made, unique piece of jewellery, but you will be helping to build forests and improve communities as well.
Where can you find us?
You will find us online here.
So you've heard about The Slyverling Workshop and why they are an ethicul business. Now it's about time we show you some of our favourite handcrafted jewellery made by The Sylverling Workshop...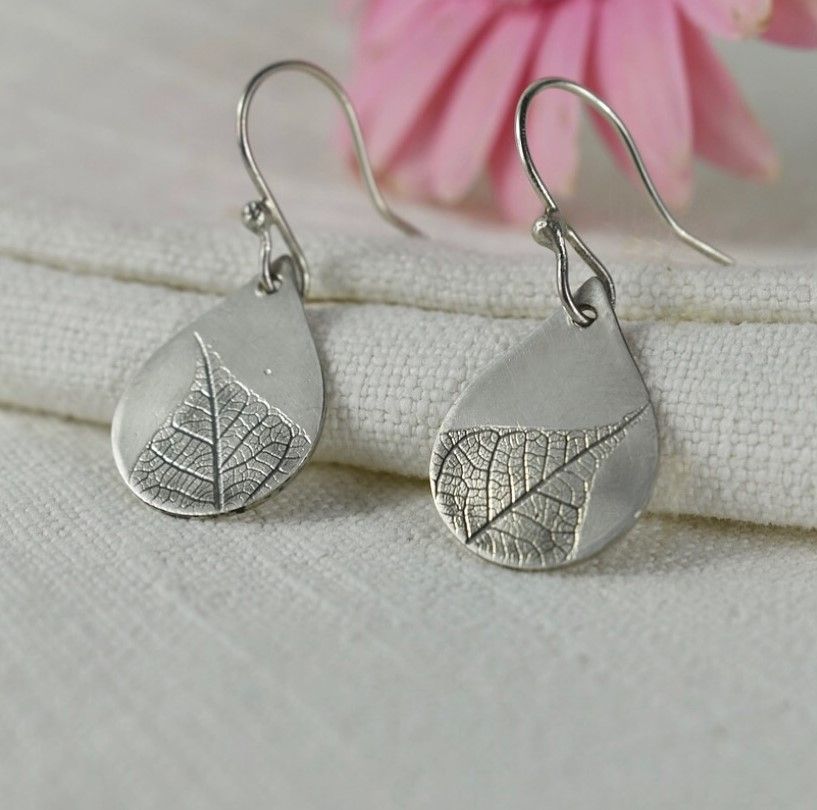 Woodland Flourish Earrings
These earrings carry the imprint of real leaves on the front, making each earring's design as unique as a fingerprint!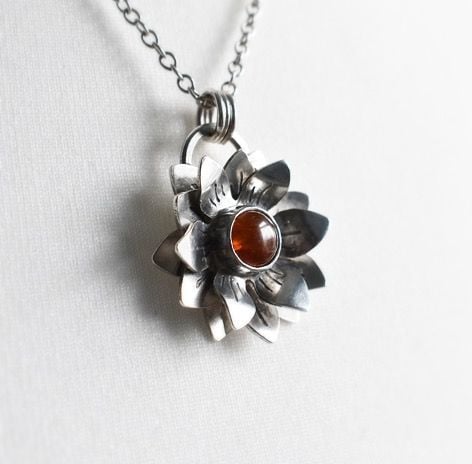 Woodland Flower Necklace with Hessonite Garnet
This recycled silver flower necklace is set with a orange red Hessonite Garnet Gemstone.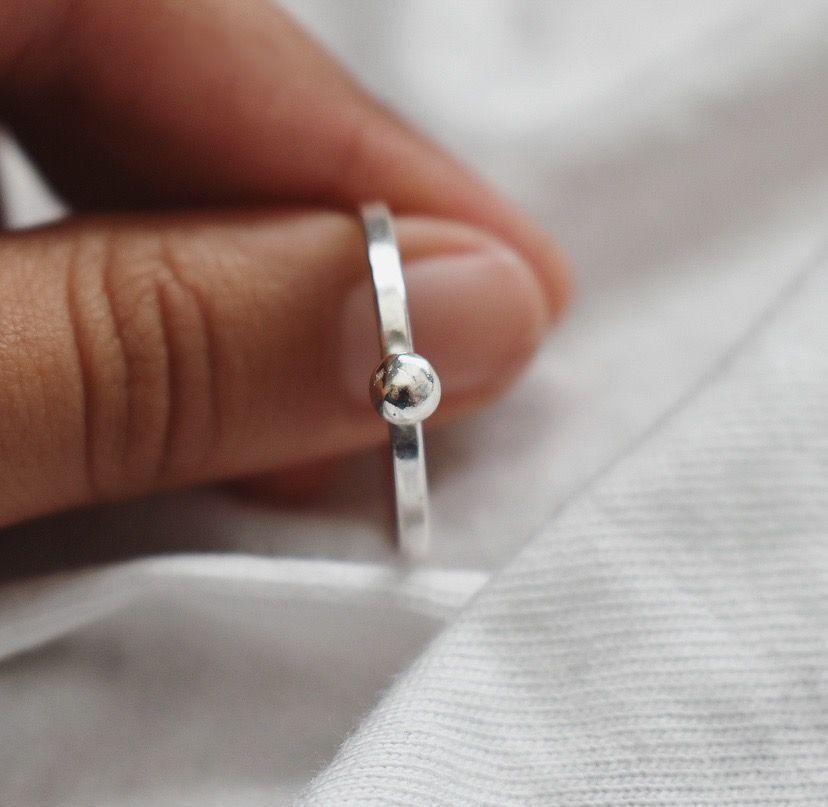 These gorgeous stacking rings are sold separately and are handmade to order.
Keep up to date with The Sylverling Workshop!