Choose ethically sourced food where possible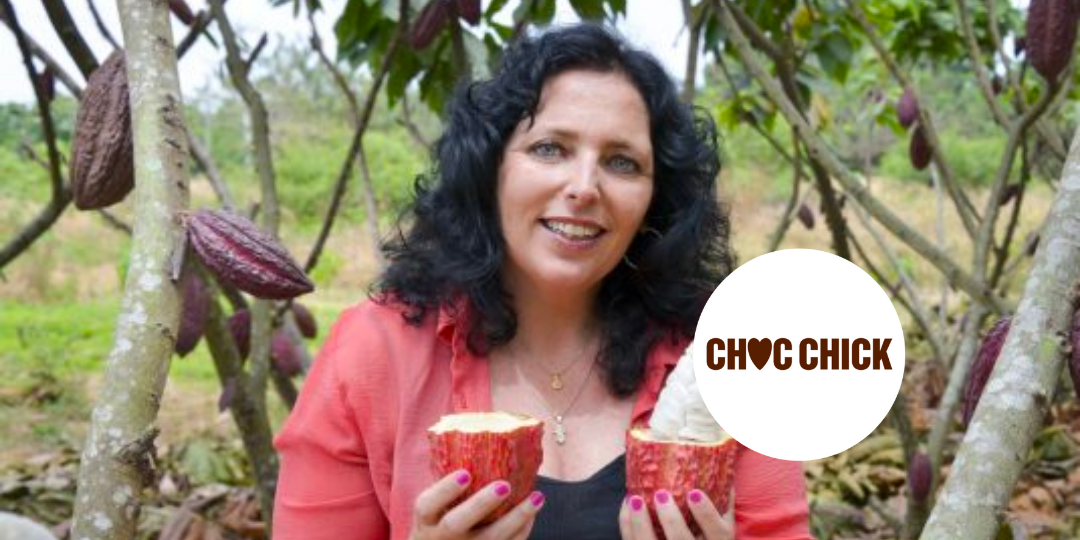 Why this pledge? The food industry can be rife with poor working conditions and unfair pay. Choc Chick goes above and beyond to ensure that their supply chain is ethical and sustainable, all of their cacao is sourced from South America to ensure it is of the finest quality and that each cacao farmer is paid fairly. Their founder Galia, who you may have met personally, visited many of the farmers and producers of their cacao during her 2016 trip to Ecuador. Also, the raw materials are shipped from South America which produces less CO2e than air freight. This is why they wanted to encourage more people to look for ethical food options whenever possible, for a fairer food industry for people and the planet.
Tips on how to carry out this pledge:
Look for organic food. Organic food is better for the planet as it's designed to respect nature and to enhance the overall quality & health of soils, water and the air. Organic farming avoids using harmful pesticides and artificial fertilisers, not only is this kinder to the land but also promotes better welfare for farm animals and wildlife. Looking out for the Soil Association accreditation is a good place to start!
Choose food products from certified B corporations. Businesses certified with this accreditation are those that meet the highest standards of verified social and environmental performance, public transparency, and legal accountability to balance profit and purpose. So look for that little B-corp logo when you are shopping or simply use the B-Corp directory.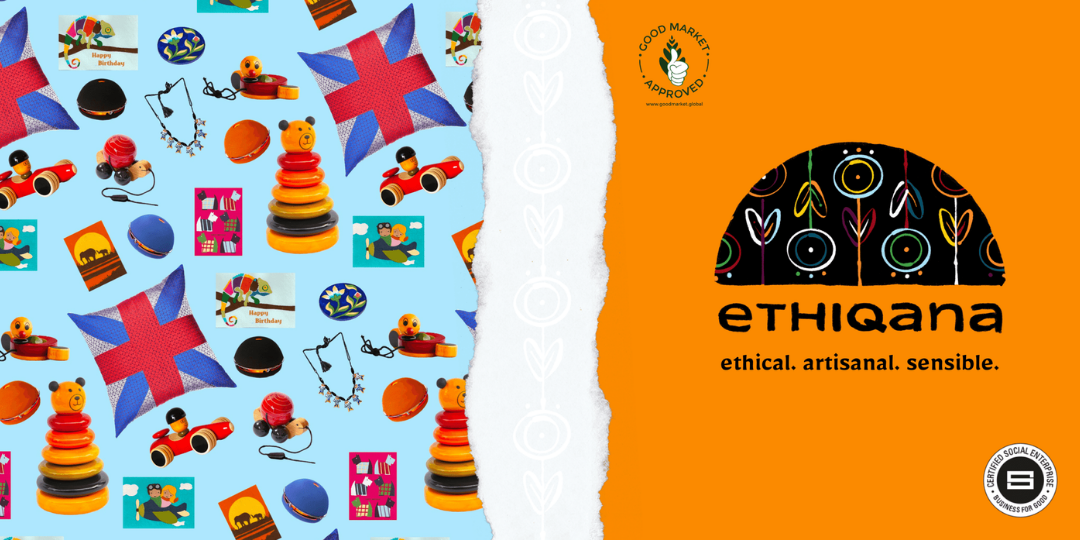 Why this pledge? Ethiqana is founded on the principles of ethical sourcing, sustainability and fair trade. They only work with carefully selected small artisan producers or NGO's. Ethiqana's focus is to be the facilitators of opportunities for them so that their skills are preserved. They are on a mission for a positive social change and would love you to join them in that mission. By purchasing Fair Trade, consumers demand a better deal for those that produce our products. Through choosing Fair Trade you demand the highest standards from business and government, ensuring people and planet are not exploited to create the products we enjoy.
Tips on how to carry out this pledge:
Look for the Fairtrade logo on products. When you see this logo you can see that the product and brand have been vetted to ensure they meet the fairtrade credentials.
Purchase Artisanal Products. You will not only receive a unique product but you will also be supporting the livelihoods and well beings of small communities and empowering the people who made those products.
To buy cruelty-free and fragrance-free beauty products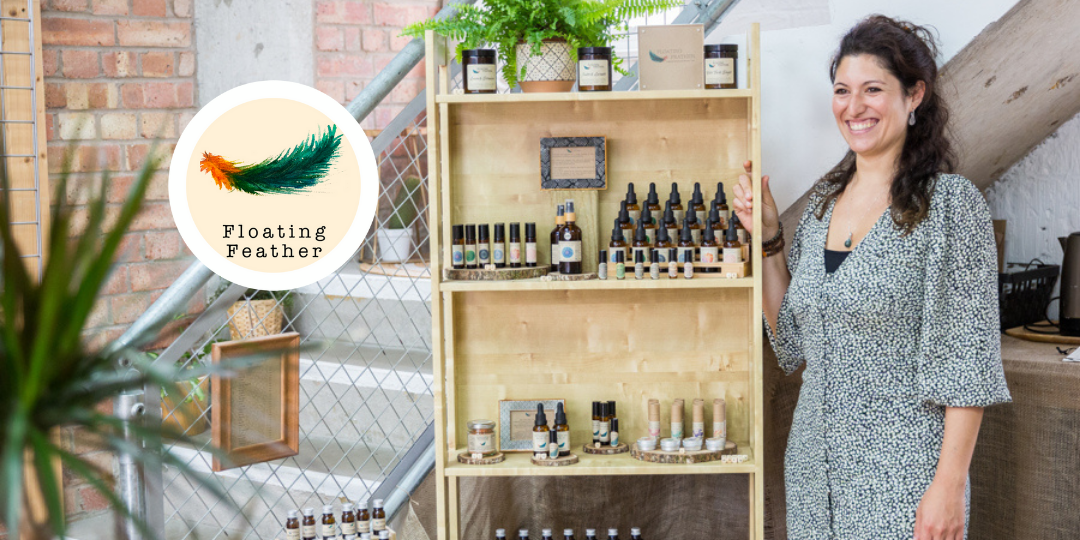 Why this pledge? Research has shown that fragrances in skin care and beauty products cause sensitising reactions on your skin, to which your skin reacts negatively. It seems illogical that in the skin care industry, many of the products on the high street shelf still contain fragrances, when there are perfect natural alternatives that could be used in their place. Marta at Floating Feather has created handcrafted plant-based, natural perfumes and beauty products that are not derived from fragrances.
Tips on how to carry out this pledge:
Shop with cruelty-free & fragrance free brands. Instead of looking at solely the product level, discover brands as a whole, then once you know they hold these values - you can shop with them knowing they hold the same values as you across their entire business, not just across 1 product line.
Ask questions! Far too often we purchase products while not fully knowing the ingredients the product contains, if you are ever unsure, ask questions around the ingredients used.
Swap one regularly used disposable to a sustainable alternative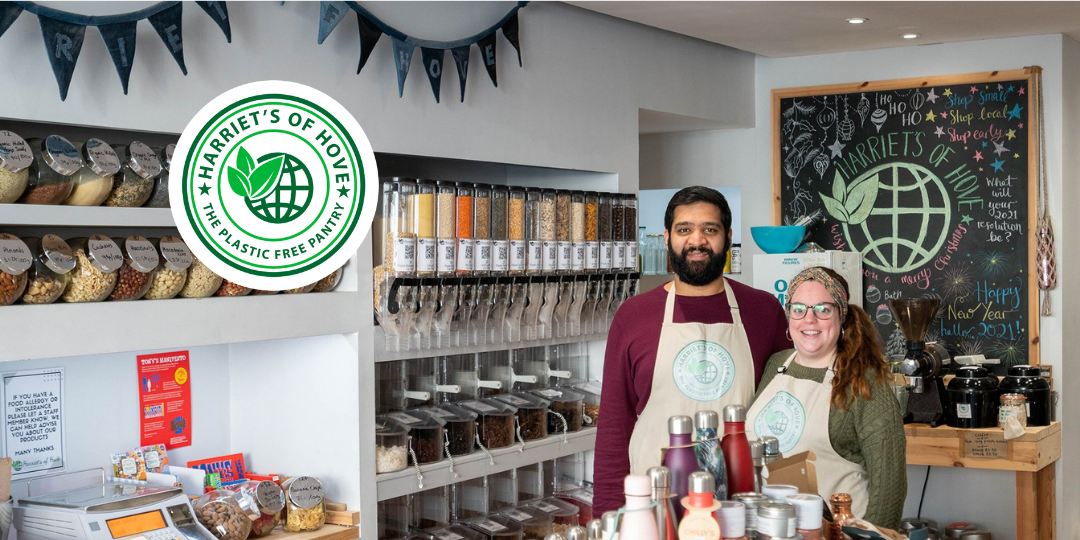 Why this pledge? Harriet's of Hove was born out of a passion for the environment and a goal of helping to lower the amount of disposable plastics in the world. The store has been built on that foundation, helping countless people to enact small changes in their lives to eradicate plastic from various areas of their lifestyle. Sustainability isn't about one person being perfect, it's about everyone being imperfect but all making our own individual small changes which is what Harriet's of Hove really wanted to encourage and showcase with this one swap pledge. After all, since 1950 only 9% of plastics ever produced have been recycled...
Tips on how to carry out this pledge:
Ask yourself what you constantly throw away. Once you've identified a few different items and products that you constantly throw away after a minimal amount of uses, have a quick online search for an alternative. This might cost you more right now, but over the product's lifetime you will often make a great saving! If you are looking for something specific to switch then contact a local refill store to you, they may have something perfect or might be able to recommend something. If you are unsure where you can refill or would like to understand more about sustainable swaps, ask the friendly ethicul team on Instagram!
To spend £10 per week in local food shops, instead of the big supermarkets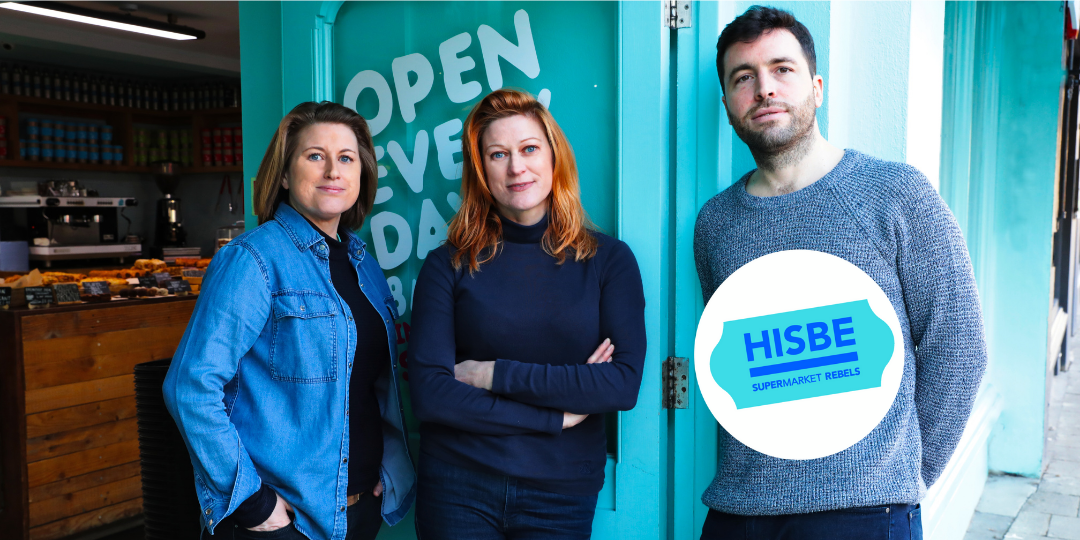 Why this pledge? By shopping with local independent businesses we can keep our money within our local economy, which in turn creates job opportunities and helps support the local community. These local businesses add to the character and culture of our cities, they enrich the local area with personality and a touch of warmth - the same cannot be said for large high street chains. You'll often find that local food shops also source a lot of their products locally, creating supply chains within our communities supporting other local businesses and the people behind them. Due to sourcing locally, you will also find many new innovative and unique products on their shelves that you will not find in a big supermarket.
Tips on how to carry out this pledge:
Switch to a local food shop for your weekly shop. They have a great range of products meaning you can quite literally do your weekly shop in places like HISBE. Unsure of the pioneering sustainable shops in your area? Have a chat with the ethicul team!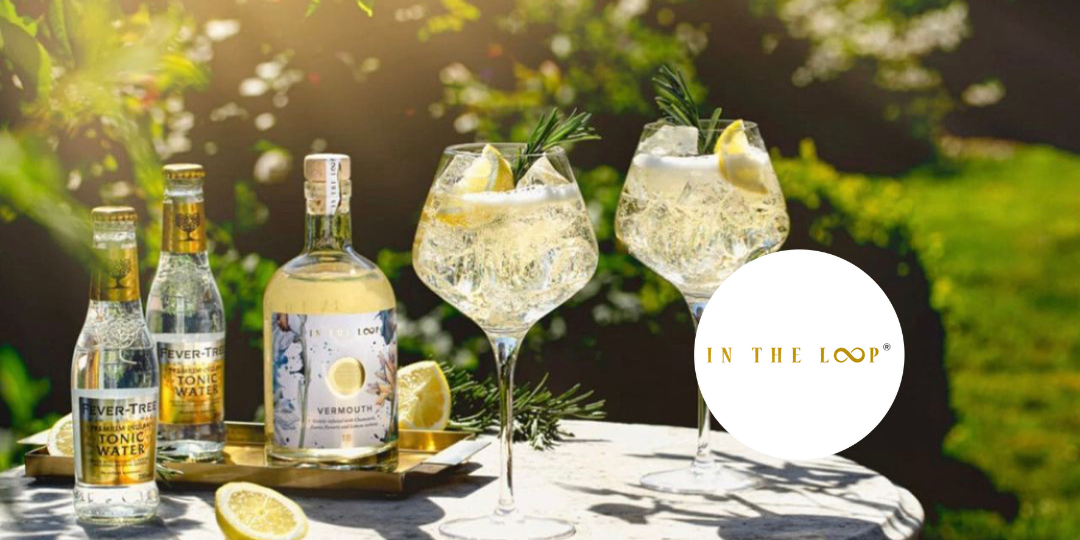 Why this pledge? Well let's start with the name, In The Loop. The business was founded with the concept of doing exactly that, keeping materials in the loop! This started with their base wines which are not quite perfect for English sparkling wine so instead are taken by In The Loop, flavoured and fortified to become vermouth. These ingredients would have otherwise gone to waste, similarly to food we throw away at home.
In the UK, we collectively throw away around 9.5 million tonnes of food waste each year – even though 8.4 million people in the UK are in food poverty. This is a statistic that needs to change and you can start this at home.
Tips on how to carry out this pledge:
Plan weekly meals. By planning every week, you'll only purchase what you actually need meaning everything you buy should be put to good use.
Donate to food banks. When you have bought too much and realise you don't actually need everything, you can donate it to a local food bank, so not only does the food not go to waste but it helps ensure that everyone referred to food banks are able to have a balanced and nutritious supply of food. FInd your nearest food bank here.
To do two plastic free swaps this summer!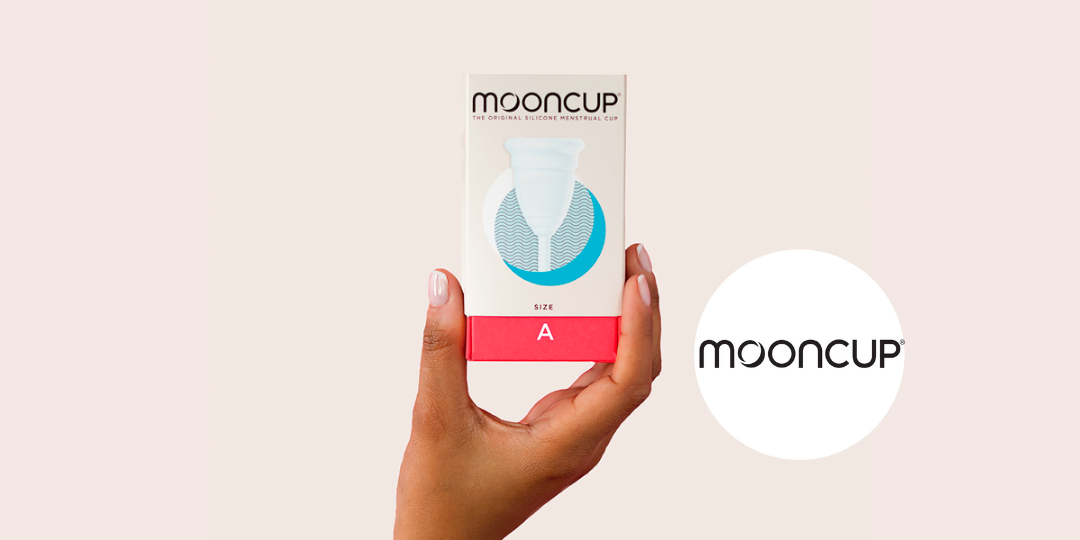 Why this pledge? Mooncup are the creators of the Mooncup menstrual cup, which is a truly environmental choice. They have enabled people around the world to have a more sustainable period, by creating a product that is built to last for years; the complete alternative to disposable menstrual products on the market. This pledge was chosen as it aligns with the brand's environmental aims to lower disposable plastic consumption worldwide and is accessible & achievable for all.
Tips on how to carry out this pledge:
Take part in plastic free July. Whilst plastic free July generally involves many more than two plastic free swaps, it's a great way to identify two plastic free swaps you can make. ethicul creates an interactive plastic free July challenge each year, you can get involved on ethicul's Instagram.
Check out this blog on plastic free swaps! You can swap out items all around the house, discover the swaps you can make here.
Try to create your own natural skin care product
Why this pledge? Olive & Joyce believe that skincare doesn't need to be full of chemicals. Emily, the founder entrusted her skin 'problem' in her twenties and thirties to the huge commercial beauty industry, which in fact made her skin worse. With the knowledge of her grandmothers, Olive & Joyce, Emily was able to create skincare products at home from the products she found within her kitchen cupboards and vegetable plots. That is why Emily picked this pledge, it is something that she was able to do herself and believes that you can too.
Tips on how to carry out this pledge:
Watch a tutorial on how to make your own natural skin care product. You can find these on Olive & Joyce's instagram page, without watching a tutorial or guide this could feel quite daunting knowing where to start but they've got you covered.
Wear clothing 50-100 times before giving it to someone else to wear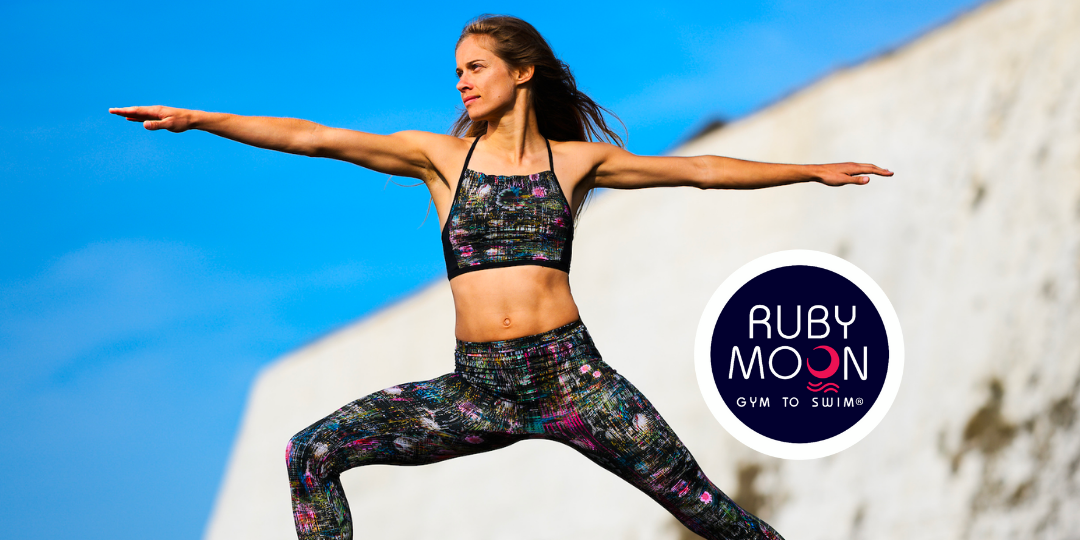 Why this pledge? One garbage truck of textiles is sent to landfill or is incinerated every second, this is driven by fast fashion and a throwaway culture that has developed over time as fast fashion businesses have driven down the prices of their garments by exploiting their workforces and suppliers. RubyMoon believes firmly in being a part of the solution, as a registered CIC they transform ocean waste into beautiful Gym To Swim clothing whilst donating 100% of their profits into micro loans for women entrepreneurs globally. The most sustainable clothes in the world are the ones you already own. Say no to fast fashion and repair your existing clothes where possible, positive change will follow!
Tips on how to carry out this pledge:
Buy clothes to last & not as regular. By buying clothes to last you are breaking free from the fast fashion cycle that has been a part of modern day culture that is damaging the planet at an alarming rate.
Avoid fast fashion companies. These companies are notorious for exploiting workforces all over the world with low pay and poor working conditions, discover actions you can take to stand up against the clothing industry here.
Download Good On You. This app rates fashion brands based on their ethical practices, you can find brands who you then can feel comfortable in purchasing with and avoid those who rank poorly. Click here to find out more about Good On You!
To always purchase cruelty-free vegan fashion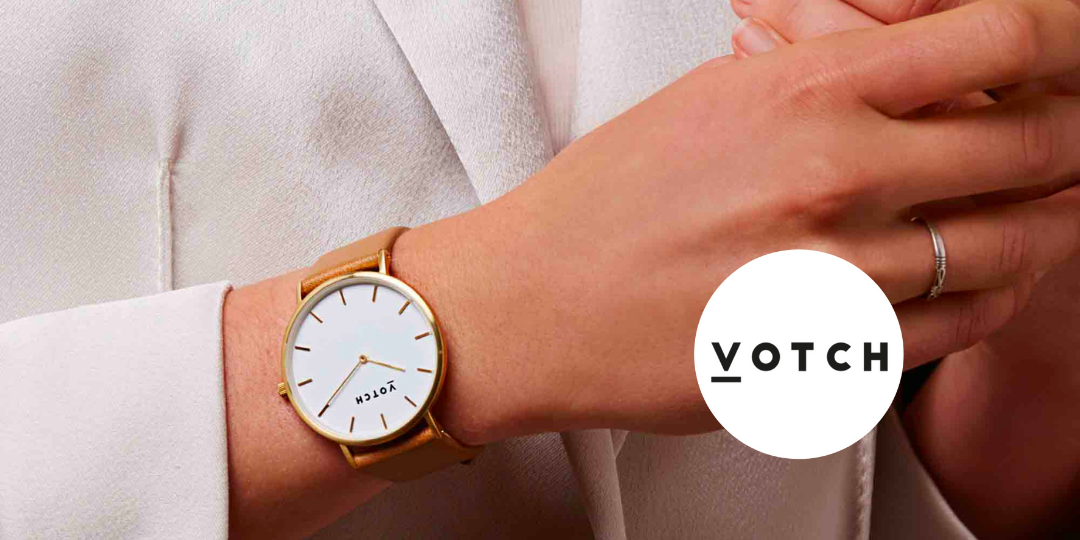 Why this pledge? It makes sense for not only animals, but for the planet too. When fashion can be made equally as good, but not be derived from animals or tested on animals then there really is no reason brands should not be making clothes this way. The good news is there are many brands out there who can now certify themselves as vegan and cruelty-free. Within the fashion industry these terms can get mixed up, a vegan brand would have clothes that contain no animal, or no animal derived substances. A cruelty-free brand would have products that have not been tested on animals. Votch are a cruelty-free vegan watch and accessories company that's based in the UK, so they picked this pledge as it aligns perfectly with their purpose and the way they are shaping the watch industry.
Tips on how to carry out this pledge:
Discover Cruelty free international. This charity works to create a world where no animals suffer in a laboratory
Look for the "PETA-approved vegan" logo. Some brands have been evaluated by PETA to ensure they meet their credentials as a vegan brand.
Get your sustainable shopping guide
Join the ethicul community today