GRAB A GIFT CARD FROM PUREZZA TODAY!
Who are we?
We are the UK's first ever plant based Italian restaurant based in Brighton and Camden!
What do we sell?
We make delicious vegan pizzas, pasta and many more authentic Italian dishes with a plant based twist.
Why we are Ethicul?
We have invested much time and energy to develop our very own vegan alternatives to popular cheeses. Our 'mozzarella' is made from Italian brown rice, this is not only similar to traditional mozzarella but tastier, with half the calories and fat... meaning that double up cheese option is even more tempting! This isn't the only vegan cheese we do, so come to our store and find out more. We are plant based pioneers, reducing our impact on the world around us through; reduced emissions, water and promoting healthier diets.
Where can you find us?
You can find us in-store at 12 St James's Street, Brighton, BN2 1RE or alternatively treat yourself at home by ordering online: https://purezza.co.uk/
Please be warned, it is guaranteed to make you hungry!
These are our favourites. Go give them a try, they won't disappoint!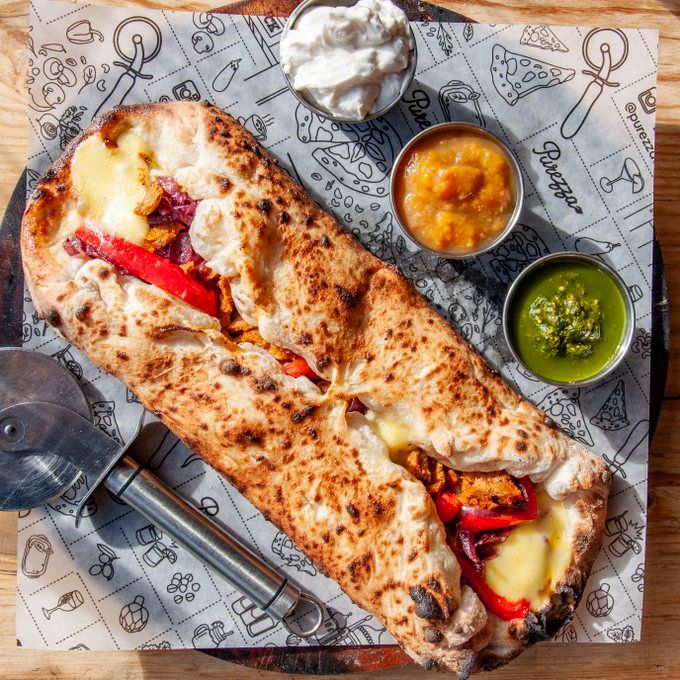 Ryan's goes for the Cheesesteak Calzone, remember Purezza don't just do great pizzas.
Folded pizza bursting with melted cheddar, shaved seitan, caramelised onions, roasted peppers and parsley.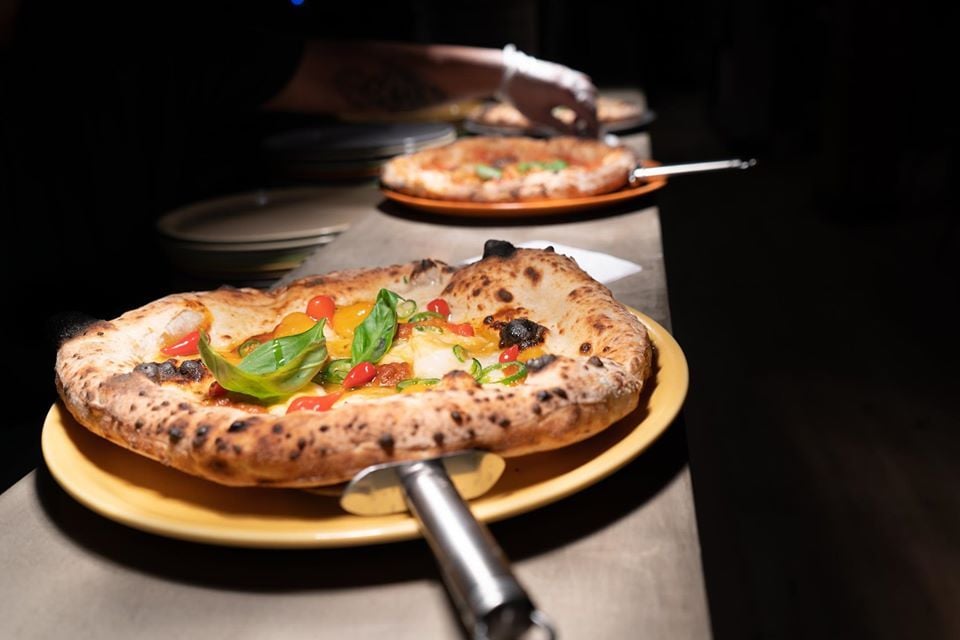 Matt's a fan of spice so of course he'd pick one with chilli flakes.
White base with mozzarella, yellow tomatoes, nduja, crumbled sausages, green chillies, teardrop peppers, finished with chilli flakes.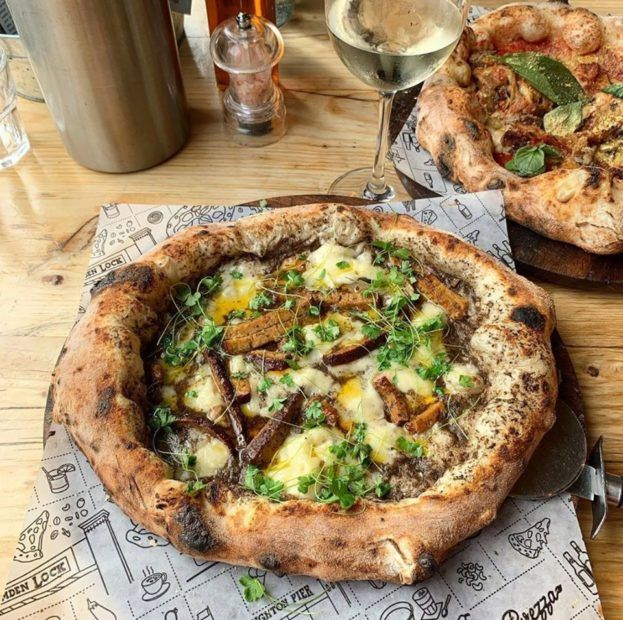 This is Charlie's favourite thing to order on a Friday evening.
Red tomato base with mozzarella, caramelised onions, roasted courgettes, freshly blended pesto and red micro basil.
Sunday - Thursday:
12:00 - 22:00
Friday & Saturday:
12:00 - 23:00