CHECK OUT THE FULL OLIVE & JOYCE'S RANGE HERE!
Who are we?
I'm Emily and Olive and Joyce are my grandmothers. My story and my business really belongs to them. I make delicious skincare creams from the ingredients I discovered as a child in their kitchen cupboards and vegetable plots. My great, great grandmother was a herbalist, my mum an aromatherapist. I come from a gorgeous line of magnificent women who knew how to care for skin. It's not just about skin, you see, it's about loving, nurturing and caring for ourselves, like we do our children, our loved ones and everyone else!
Skincare doesn't need to be full of chemicals. It took me twenty frustrating years to realise this. During my twenties and thirties, I entrusted my 'problem' skin to the huge, commercial beauty industry which made my skin worse. I realised I needed to go home, back into the family kitchen, and start experimenting.
My first skincare baby to arrive was my hyper-pigmentation face cream, 'The Balance'. With the right holistic ingredients, my skin settled and calmed, and my confidence grew. I have more creams now, each unique, perfectly formed and equally loved.
My mantra is 'if I won't eat it, it won't go on my skin'. I research and create every recipe, make each cream and wrap each order. Olive and Joyce is my business, but they are also my grandmothers and all the other women who know how gorgeous and cherished you are. Each nutritious dollop from
each beautiful jar is an expression of loving appreciation.
Olive & Joyce skincare range cares for you, for animals and our environment.
What do we sell?
I make and sell vegan, cruelty free, organic, palm oil free skin care, that is in reusable and recyclable packaging.
Why we are Ethicul?
I use only UK suppliers, minimising my carbon foot print. All ingredients sourced are cruelty free and vegan, the packaging can be used again & all postage packaging is completely plastic free. As a business Olive & Joyce is also a living wage employer.
Where can you find us?
You can find all my products on my Etsy Shop.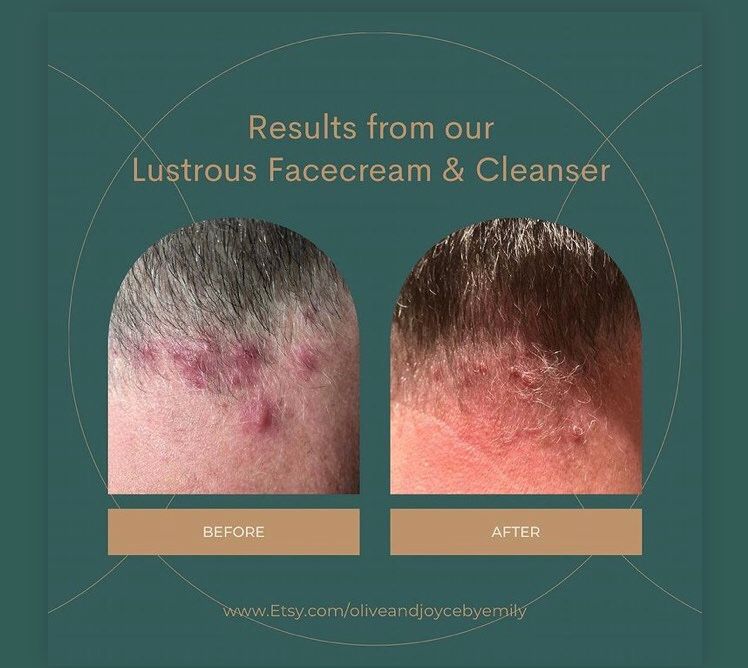 Here are some of the examples that some people have seen after using Olive & Joyce products. You can find more examples on Olive & Joyce's Etsy!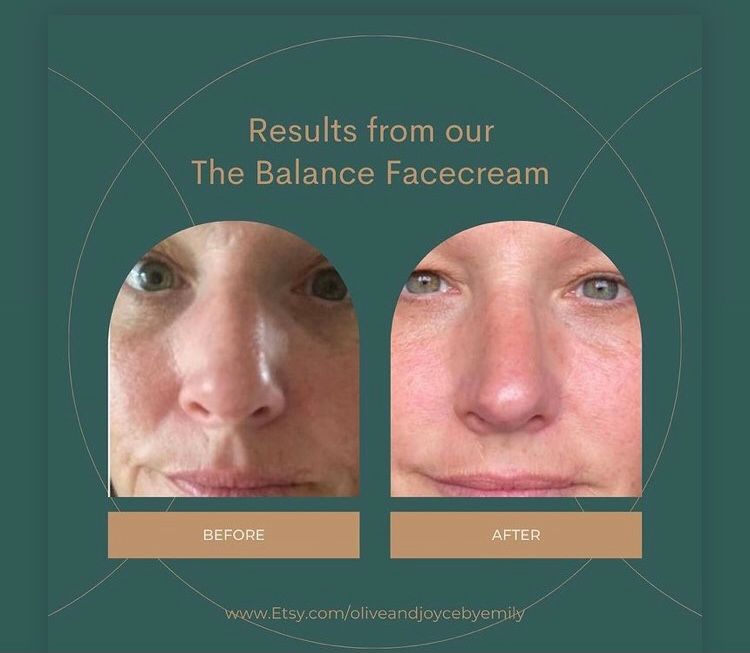 Keep up to date with all of Olive & Joyce's new releases!