SHOP THE OLD TREE RANGE HERE!
Who are we?
We are a social enterprise micro-fermentary based in Brighton. Our brews offer a truly small-batch locally-made alternative to mass-produced drinks. Our mission is to run an ethical and environmental business by design, which gives back as much as it takes from the earth.
What do we sell?
We are a botanical brewery inspired by abundant wild plant landscapes, producing a unique range of small-batch, probiotic and seasonal drinks. We combine a passion of brewing and gardening to create the most nourishing and exciting brews of flavoured kombuchas, seasonal wines, and vinegar shrub cordials.
Why are we Ethicul?
Our goal is to become the world's first networked nano-brewery by building co-creative networks of brewers and gardeners / fermenters and farmers. The way we see it, if we can have a fast food restaurant and convenience stories on every street corner then we can have this many gardens too.
We can create edible gardens everywhere using the nutrient flows that we are currently wasting. These gardens can grow most of what we need, from food to medicine and building materials, whilst providing beauty and ecological health at the same time. By creating living drinks for living soil with an educational model for growth, and through investing profits in edible hedgerows and forest landscapes, our purpose is to leave a legacy for wildlife and future generations which can help establish more resilient communities.
Where can you find us?
Ordering online and collecting from our central Brighton Fermentation Station is the best way to buy your bottled drinks. Alternatively, we deliver within the Brighton and Hove area. Shop here: https://www.oldtreebrewery.co.uk/
A selection of drinks from Old Tree
When creating botanical drinks that have such a deep connection with nature and wildlife, Old Tree's drinks change with the seasons as our wild plant landscapes adapt to the climate.
Therefore, they are able to offer drinks during particular seasons. They won't be here all year so don't miss out.
Why not order a bottle, pour a glass, and connect with nature and the earth?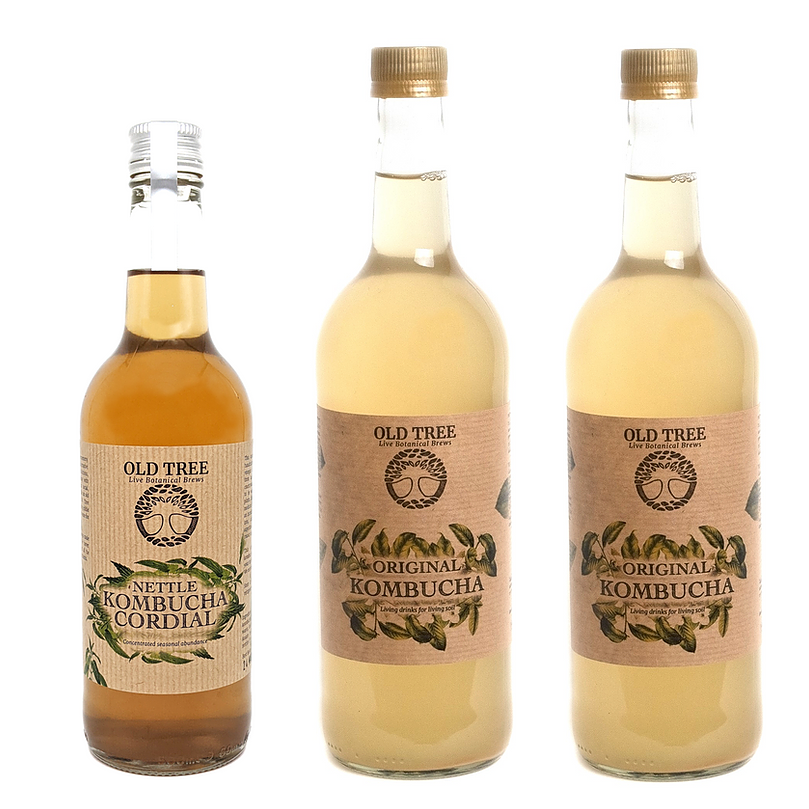 The perfect summer bundle! Including a special discount than if you purchased these seperately.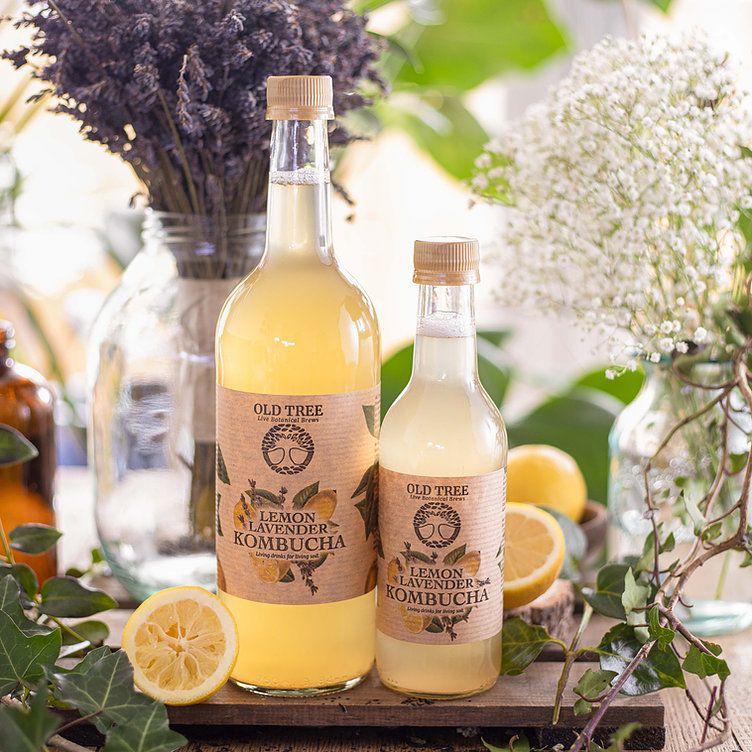 This flavourful kombucha has a juicy, floral aroma and soft, zesty flavour full of summer warmth
.
Keep updated with Old Tree!
Monday, Wednesday, Thursday, Friday:
9:30 - 17:30
Tuesday:
9:30 - 13:00