CHECK OUT THE GREEK INSPIRED MENU TODAY!
Who are we?
Well… not your average Greek restaurant! Here at Nostos we are committed to providing our customers with the best culinary experience of authentic Greek food! Our commitment is to serve authentic, wholesome food, as it should be. Honouring our culinary heritage while taking inspiration from local ingredients, we offer a varied menu that includes iconic dishes as well as lesser-known gems of the Greek cuisine.
What do we sell?
Using fresh, seasonal ingredients, Nostos delivers remarkable Greek-inspired & carefully selected menus. From astonishing starters, extraordinary sides & spreads to irresistible desserts! With special treats for the kids, and spectacular wine options, you'll find yourself with an abundance of choice every time you desire a delicious meal in Brighton and Hove. Finally, our discerning menu with a wide variety of healthy, vegan and vegetarian options that does not compromise on quality, taste and authenticity, makes us stand out in Brighton and Hove's restaurant scene. Option to dine in or take away! Don't forget to check out our brand new e-shop where you can find eclectic Greek-inspired essentials for your pantry!
Why we are Ethicul?
Here at Nostos we are committed to sustainability, which is visible in both the restaurant's design & decoration, with the use of reclaimed tiles, felt-look upholstery fabric, wool alternative, non-animal tested paints to name a few, and our dishes, made with responsibly sourced local fish and premium quality meat sourced from Sussex farms, where welfare is of an extremely high standard.
Where can you find us?
Find us at 63a Holland Rd, Hove, BN3 1BA. Alternatively, you can order online from Deliveroo, UberEats and Dinner2Go or simply call us on 01273 713059 and drop in to collect! Don't forget to take a look at our brand new menu here.
Sustainable Interior & Design
Nostos Hove was redesigned by the wonderful Chloe Bullock who prides herself on sustainable interior design.
These dishes don't disappoint, try for yourself!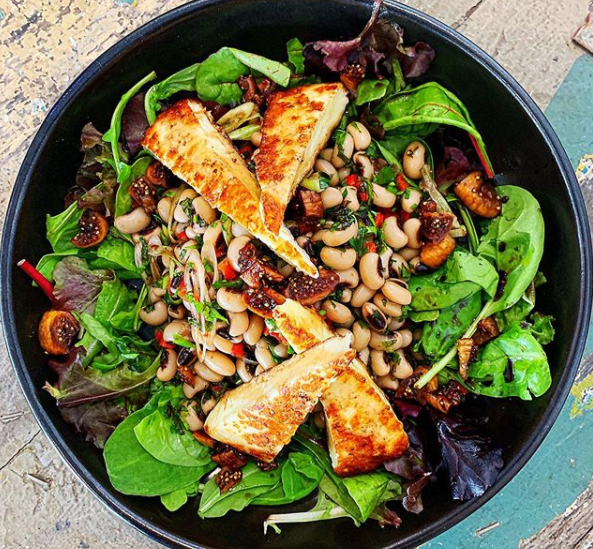 The Black-Eyed-Peas Salad
Black-eyed peas, mixed green leaves, fig soaked in balsamic vinegar and haloumi. Also comes with the option for vegan haloumi!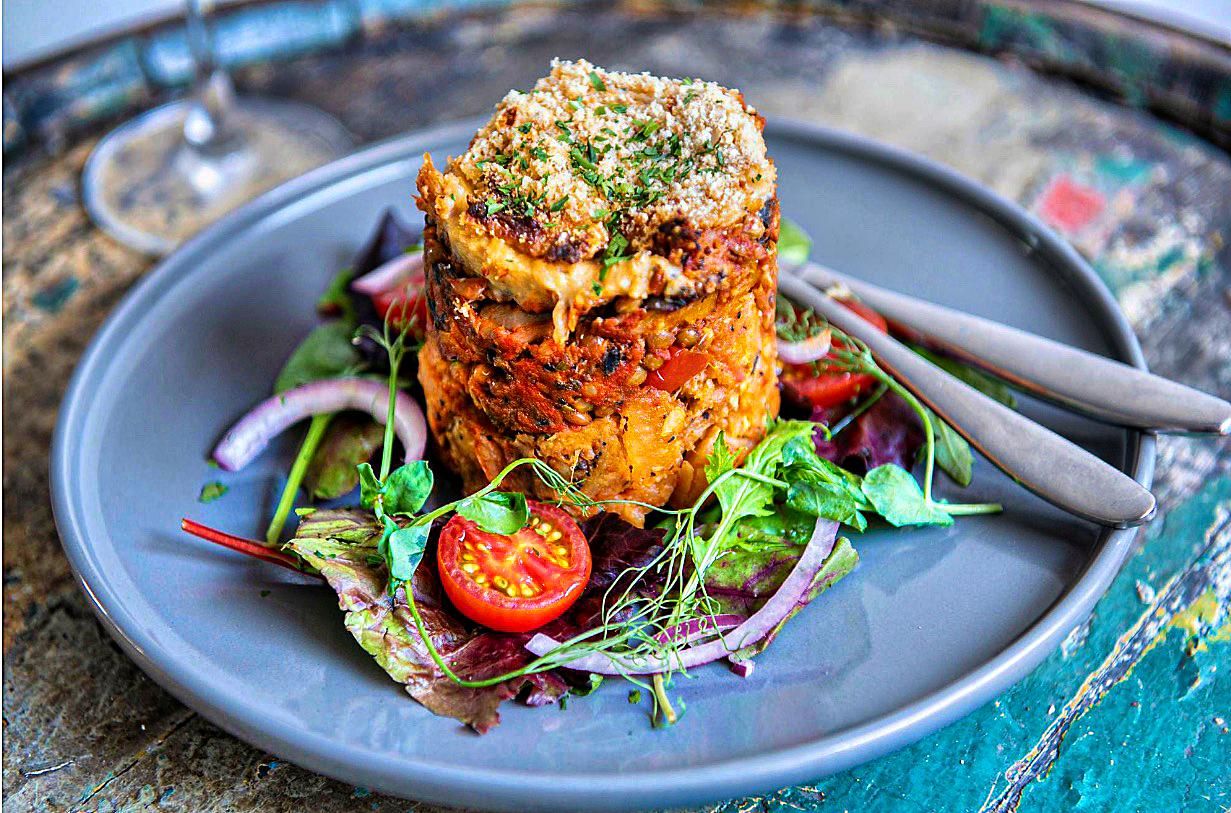 Grilled aubergines, courgettes, peppers & potatoes, lentil ragu, velvety vegan bechamel sauce with cashews & breadcrumbs.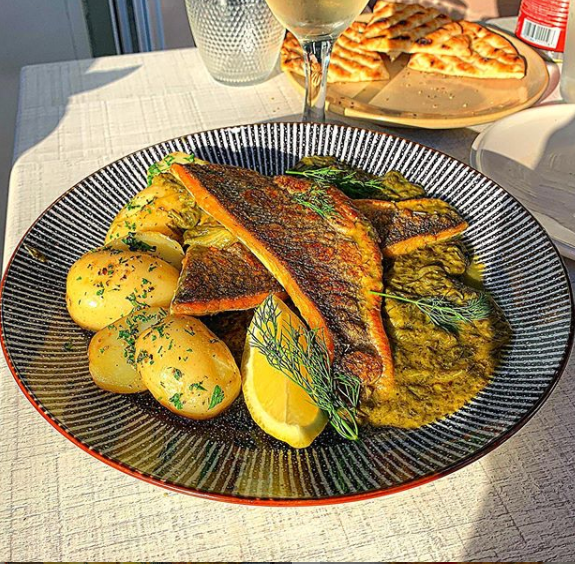 Seabass fillets cooked a la fricassee with spinach & lettuce, rich egg lemon sauce, served with sauté new potatoes.
Keep in touch with Nostos Hove!