Is it cheaper to shop at a local supermarket rather than a UK chain?
With the cost of living rising in the UK, Harriet's of Hove decided to curate their very own price comparison. This compares their Hove based plastic free & vegan refill store with the large supermarket chain, Tesco. At times one of the challenges with shopping more ethically, locally & sustainably can be the cost; people have built up a perception that to shop more ethically, locally & sustainably, it has to be more expensive. At ethicul, we really want to debunk that myth, at times it can be but it isn't always. That's why we wanted to showcase the research Harriet's of Hove undertook, to highlight how in many areas it not only benefits the planet & local communities, but also it pays you too. The price comparisons made cover 6 different categories, that included the staple products you will find & love at Harriet's of Hove.
You may be wondering who are Harriet's of Hove?
Harriet's of Hove is a food, toiletries and kitchen products refills store with a difference. It is the only completely plastic free shop in Hove and offers shoppers a new experience.
As well as refills, they offer unpackaged seasonal vegetables, a wide range of bamboo products and many more sustainable items for people to rid unnecessary plastics from their daily lives. Whether you are a sustainability expert or simply curious about the environment, Harriet's of Hove offers something for everyone, with the focus on helping our Planet.
Back to the price comparisons! You will notice that Harriet's of Hove are actually cheaper on many of the items they sell in store when compared with supermarket giant Tesco. There are also occasions when Tesco is cheaper; however, it's important to remember that all of the products at Harriet's of Hove come completely plastic free & are vegan. Where there are higher cost items at Harriet's of Hove, it's important to remember you are supporting a local business that is doing their bit for the planet and making sustainable living that bit more accessible for everyone. The team is great & I highly recommend if you are in the Brighton or Hove area, popping in to say hello & check out their selection; you will always be greeted with a smiling face and a warm reception. Don't forget you can also get ethicul tokens for any purchases made at Harriet's of Hove by sending in a picture of your receipt to us via the upload button on our home screen. Below you will find the extensive range of price comparisons the team at Harriet's of Hove have made: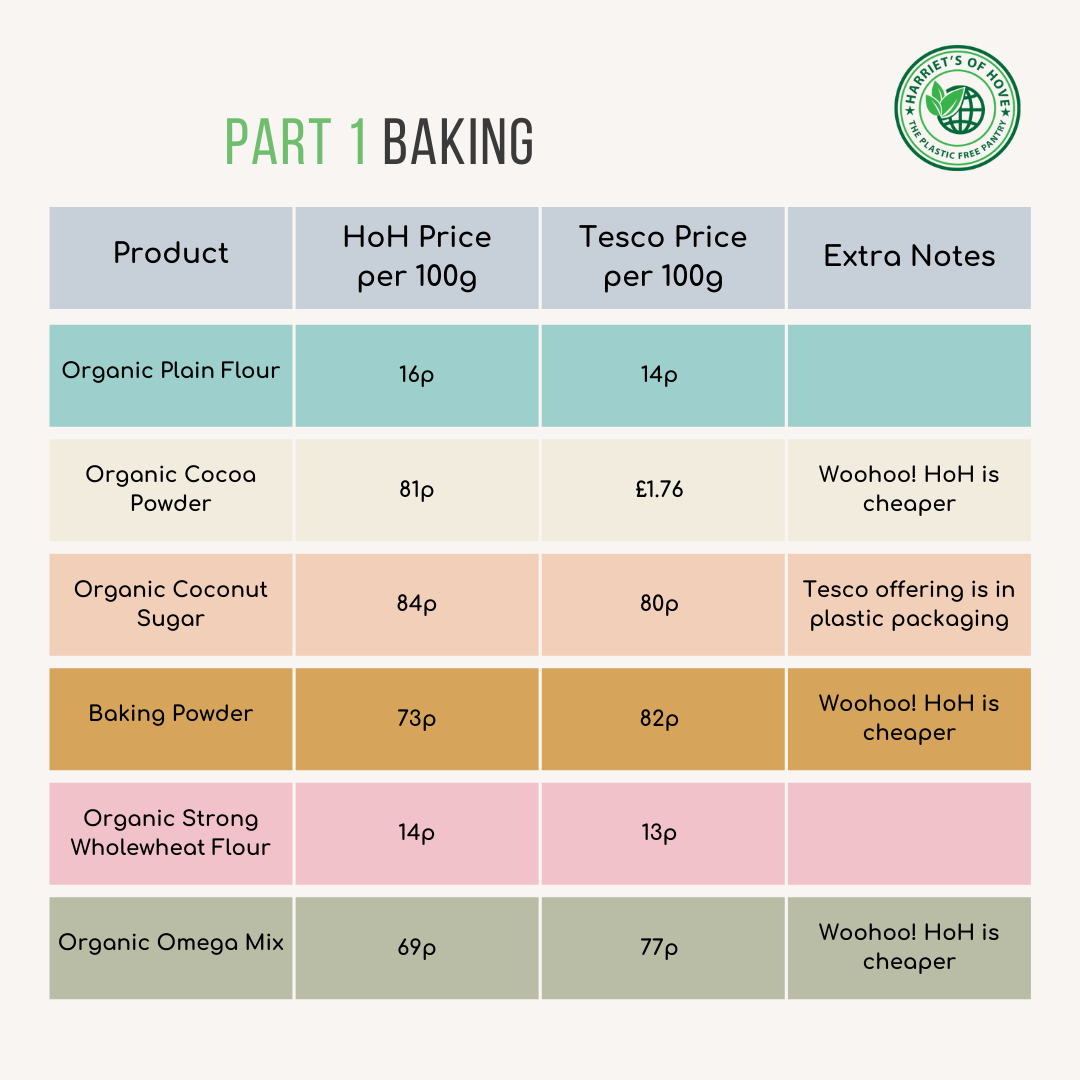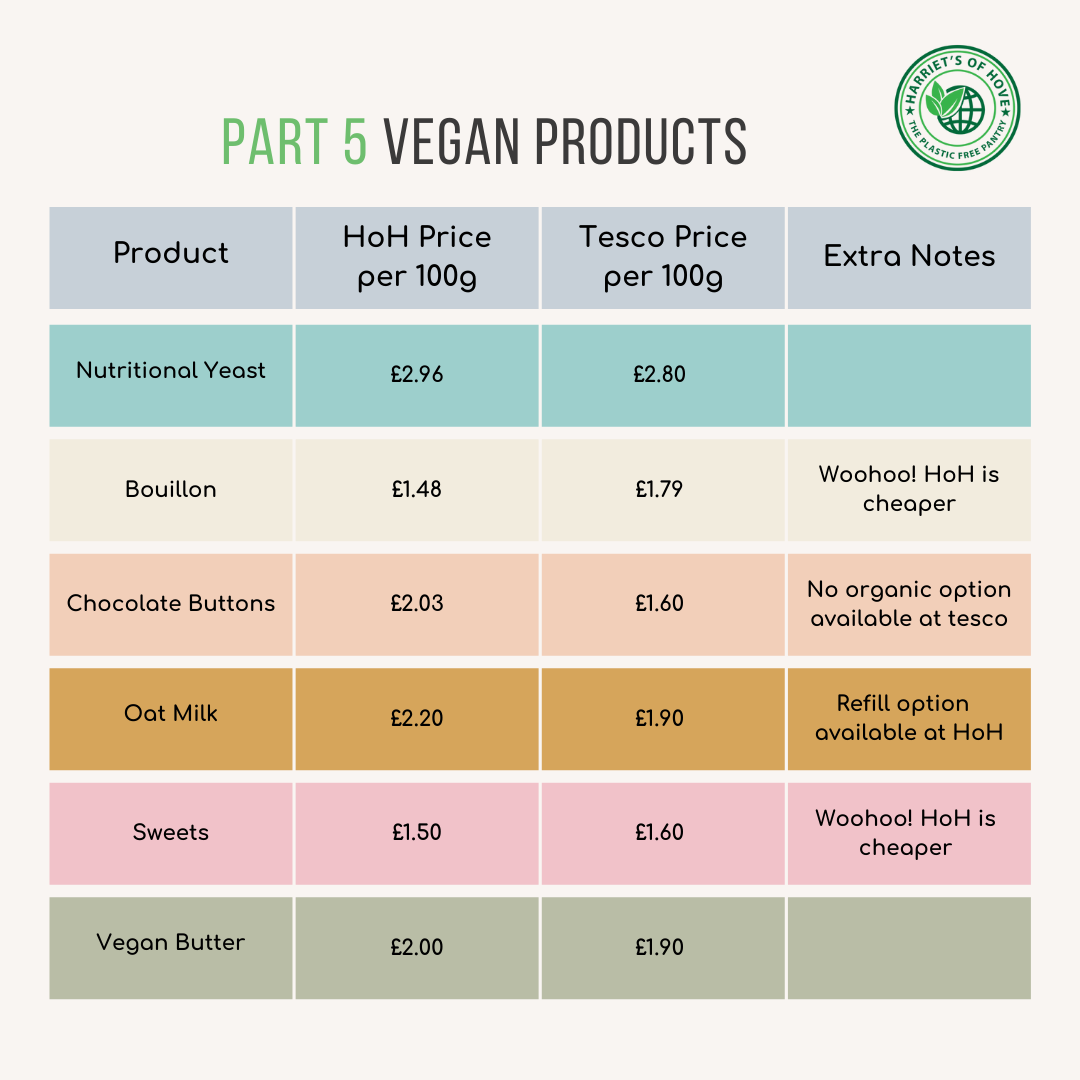 Join the Ethicul community today