ORGANIC HEMP IS THE FUTURE - GET WITH IT
Who are we?
Huriah Hemp is an ethical clothing brand and campaign that uses hemp textiles and creative design to inspire social change. We also use our experience of community engagement to empower young people 15-25 to create their own social action projects, these workshops primarily focus on boosting creativity, self-esteem and leadership.
What do we sell?
Our signature products are our hemp based T-shirts! These soft and durable Tee's are organic and will last you a lifetime.

All of our Tee's feature intricate designs that bring awareness to social issues and all profits go to supporting young people creating and implementing social action projects within local communities in the UK.
Why are we Ethicul?
Our hemp t-shirts are consciously crafted and printed by hand. T-shirts are produced using only rainwater and processed in a factory run on renewable energy.

As an Ethicul brand we ensure all production workers are paid a living wage and their rights are upheld. To reduce waste, we print our t-shirts made to order!
Where can you find us?
We can be found on all social media platforms: @huriahhemp

eBay: https://www.ebay.co.uk/e/special-events/se-huriah-hemp/

Website: www.huriahhemp.com
In a study conducted by the World Wildlife Foundation it found that it requires 20,000 litres of water to produce just one kilo of cotton which is sufficient for just one pair of jeans and a tee shirt. Whereas, Hemp would require only around 2,500 litres of water to produce the same amount.
Organic Hemp provides with a much more sustainable alternative to cotton. See a small selection of Huriah Hemp's range here.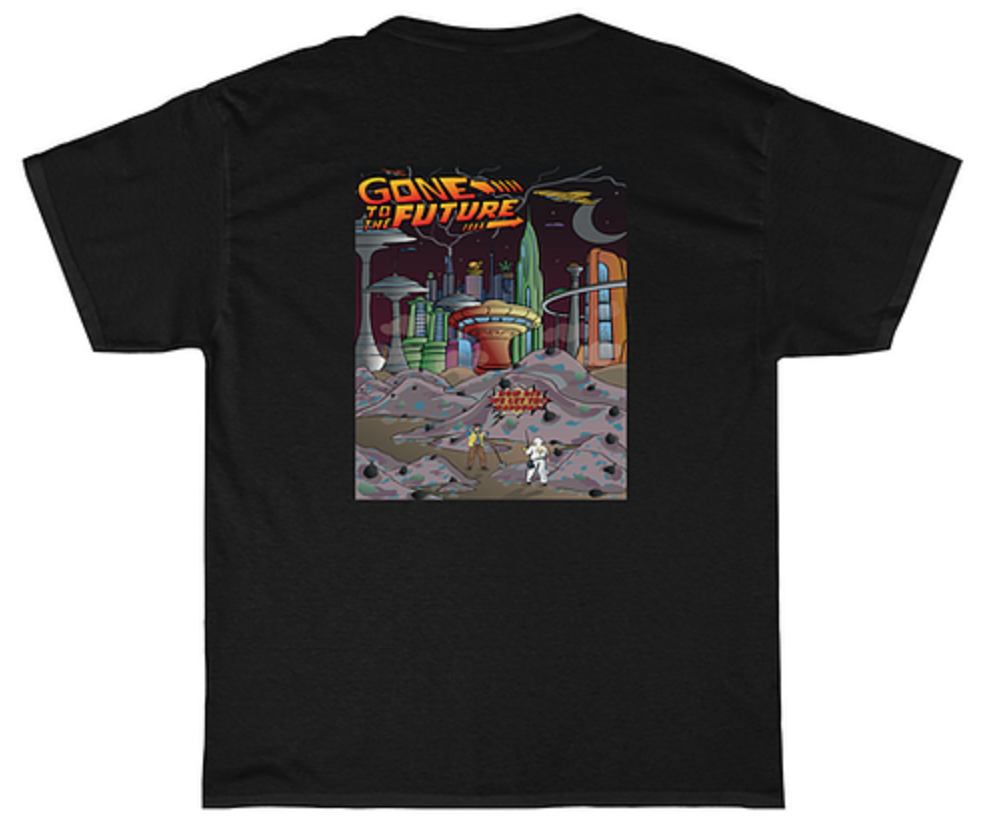 The design highlights the dystopian future set for the world if we do not act to slow down climate change.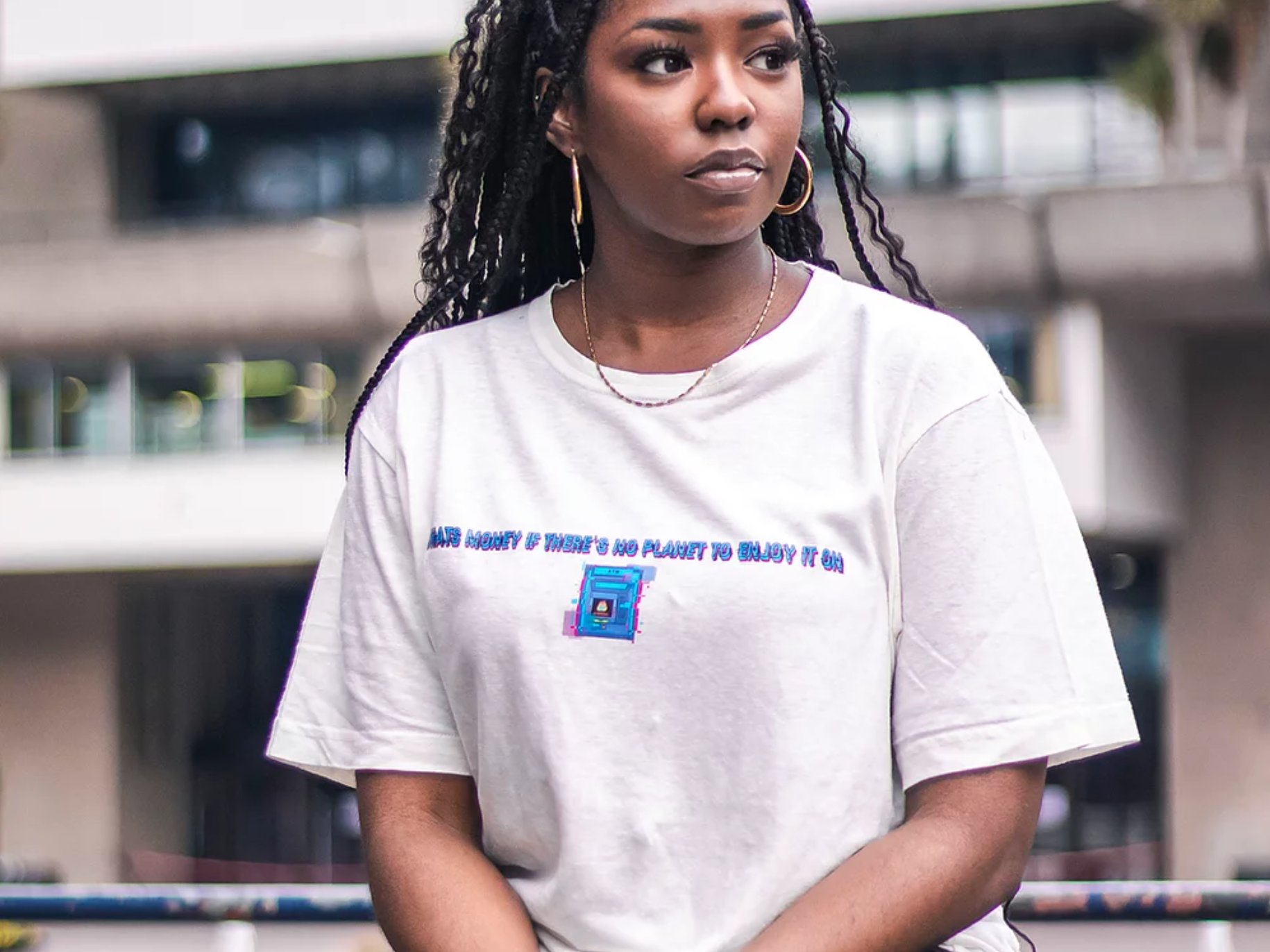 The ATM design represents the power we have to enforce change, if we don't purchase from unethical retailers they will be forced to change.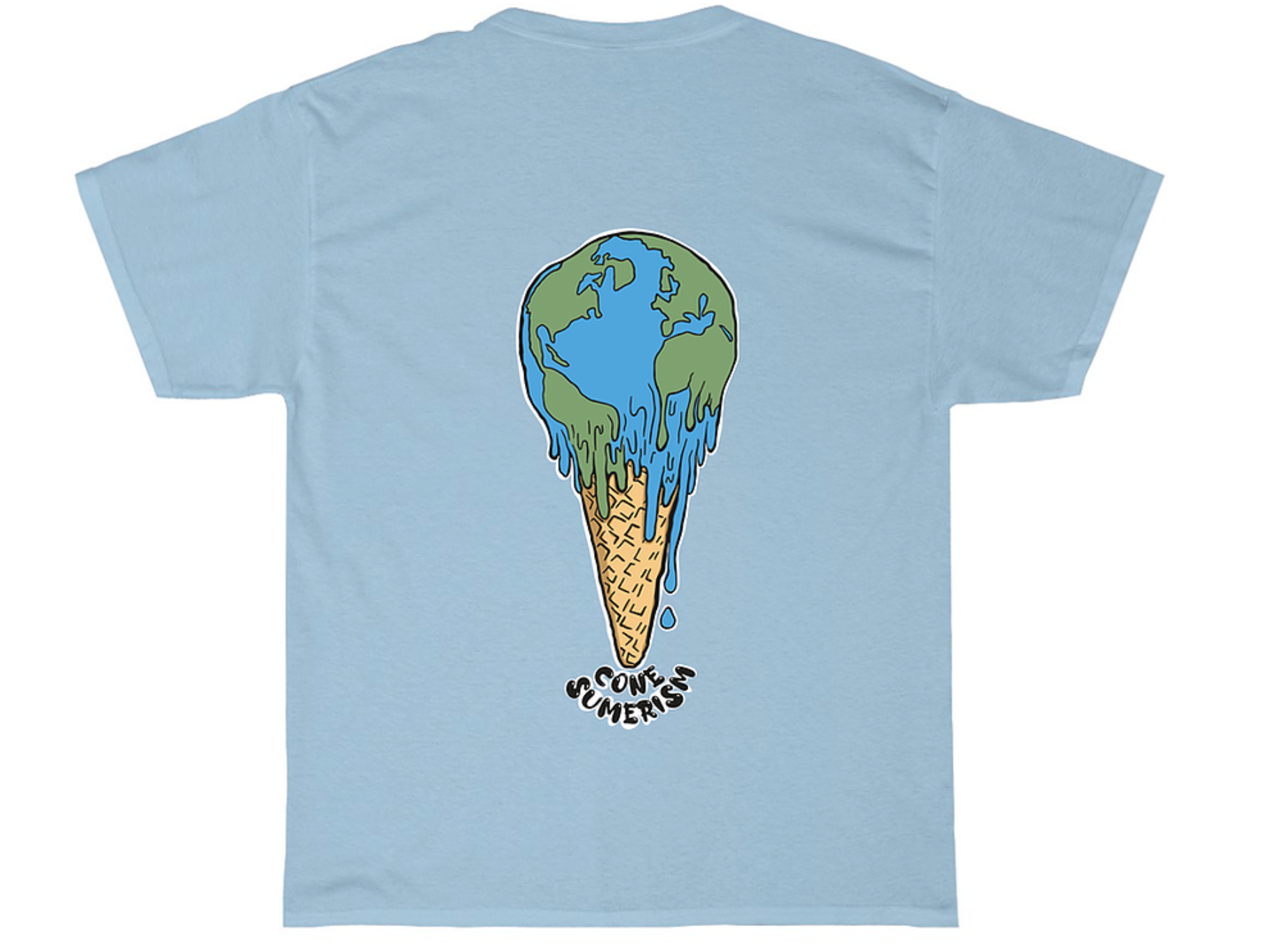 The design 'Conesumerism' is an exaggerated depiction of how the Earth can be as fragile as something like an Ice cream
Follow everything Huriah Hemp do over on their social media pages!