Christmas is a beautiful time of the year - with scenic winter settings, delicious hot drinks, winter fires, spending time with your loved ones - what's not to love! But as the years have gone on, consumerism has taken the forefront of Christmas, taking away the true meaning of Christmas and this has consequently damaged our planet. So, as we start the countdown to Christmas, I took a closer look at the impact the Christmas festivities are having on our planet and how to enjoy the Christmas season in a more sustainable way.
Overconsumption & Excessive Waste
As a result of a culture built on materialism, overconsumption has become one of the main issues that is fuelling the climate crisis. According to the UN, should the population reach 9.6 billion by 2050, it would almost require the equivalent of three planets to provide the natural resources needed to sustain our current lifestyle.
Sadly, overconsumption is something that we can all be guilty of at times, especially during the holiday seasons. Over the Christmas holiday we may find ourselves getting carried away, buying into the advertising that is driving us consumers to buy more and more. However, this is not sustainable and we must become more conscious buyers, for the more we consume, the more damage we are causing to our environment.
Tips on how to reduce consumption and waste:
Keep sustainability in mind when buying material gifts.
Buy less than you think. Christmas shouldn't be about about consumerism; it's about being with your loved ones and celebrating the holidays.
Buy second hand. There are many gifts out there already that need some TLC, so why not gift a product to a new home.
Gift an experience rather than something materialistic. At Ethicul we have some great independent companies that would make the perfect gift for those looking for fitness, massages or even just a voucher 'Meal for 2'; Gorilla Fitness, AboutBalance, Little Jasmine, Nostos, AmpliFitness.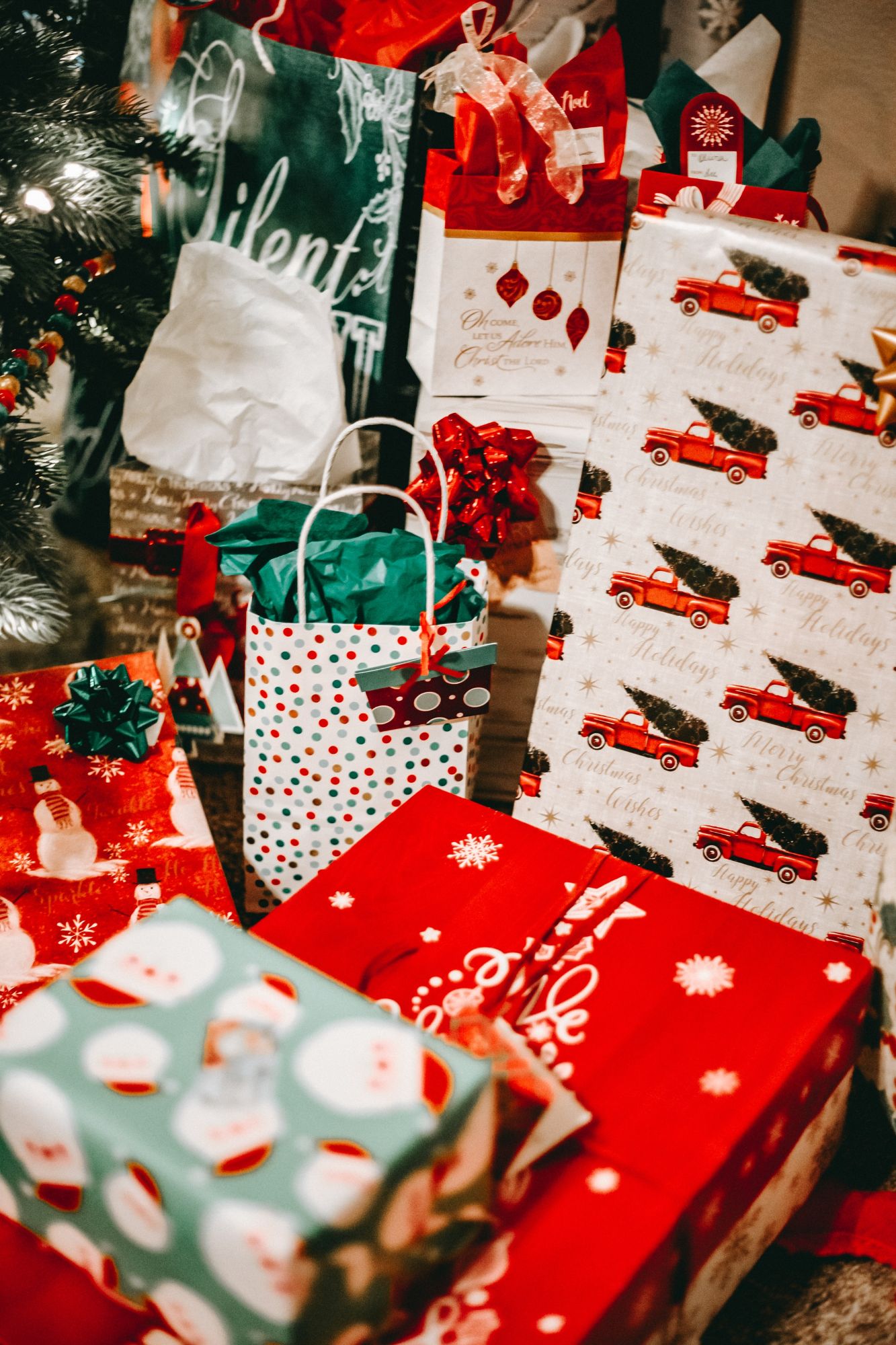 According to WRAP, in 2018 the UK produced 9.5 million tonnes of food waste, with 70% (6.6 million tonnes) of that food waste coming from households. That is the equivalent of 15 billion meals.
Over the Christmas period, one of the main traditions is the famous Christmas meal. At times I have felt the excessive portions and enormous amount of endless food to be unnecessary. Eco & Beyond suggest that every year, the UK waste 5 million Christmas puddings, 2 million turkeys and 74 million mince pies. To me, there seems to be a simple solution to this.
Tips on how to be less wasteful with Christmas food, which can also be applied in everyday life:
Remember that surplus food isn't wasteful food.
Love your leftovers. There are many yummy recipes out there that can turn your Christmas meal leftovers into a scrumptious boxing day meal. BBC Good Food offers a range of different recipes to use up your leftovers from Christmas Day.
Recycle your food waste and get composting!
Take your food to a shelter or food bank near you, or even to your neighbour.
Around the UK there are many organisations that are tackling the food waste epidemic. You can donate food to the following charities, or read up on how to dispose of your food correctly. These include; Fair Share

,

Love Food Hate Waste

,

Guardians of Grub.
The fashion industry has a terrible track record, with many ethical issues, in terms of how the planet, people and animals are being treated. Over the last few decades, consumers' tastes are ever changing, with influencer and celebrity culture, alongside social media, fuelling a fast fashion frenzy.
According to Ethical Consumer, the fashion industry has a heavy carbon footprint and is responsible for up to 10% of total global carbon emissions which is estimated to increase by 50% by 2030. Every year the sector requires 93 billion cubic meters of water, which is enough to meet the consumption needs of 5 million people. It is also responsible for around 20% of industrial water pollution as a result of textile treatment and dyeing. Since 1975 - 2018 the textiles being produced globally has more than doubled, with there being roughly 92 million tonnes of textile waste annually, which ends up being burnt or finding its way to landfill. Here, in the UK, we buy 600% more clothing today than in the 2000's and buy more than any other country in Europe.
Not only should we be demanding for more sustainable fashion, but also for an industry that is transparent about how their employees are treated, for the fast fashion industry is heavily tied to modern slavery. According to the Fashion Revolution the majority of people who make our clothes live in poverty. "Oxfam estimates that it would take a major fashion CEO just 4 days to earn what a female garment worker in Bangladesh will earn in her entire lifetime." There have even been alleged reports of modern slavery here, in UK fashion factories. During COVID, there were a series of reports of breaches of UK lockdown measures, revealing shocking working conditions in Leicester's fashion factories, where Boohoo clothes were made. Workers reported they had to continue working throughout COVID at 100% capacity to sustain orders, where they were pressured to work with little to no social distancing or provision of PPE.
Tips on how to move toward slow fashion and away from the fast fashion business model:
Swap clothing with friends.
Go to charity or vintage clothing stores.
Find sustainable brands. At Ethicul we have some amazing brands we work with who are resisting the fast fashion business model and creating fashionable, and sustainable clothing. These include; Tommy & Lottie, Lk Eco Style, Brighton Lace, Hurriah Hemp, The Fair Shop, Graysey, Rubymoon, The BTN Apparel Co.
Call out Fast Fashion brands. To name a few brands that have a fast fashion business model; Forever 21, In the Style, Missguided, Shien, Boohoo who also owns numerous other brands including Pretty Little Thing, Nasty Gal, Debenhams etc - click here for a resourceful website that can help you call out Fast Fashion brands.
It's hard to believe that 2000 years ago, 80% of Western Europe was forested, whereas now the figure stands at 34%. Deforestation results in more carbon dioxide being released into the atmosphere, and with there being fewer trees around, more greenhouse gas emissions are circulating the atmosphere, accelerating the rate of global warming. This is just one of the many environmental issues linked to deforestation! As we continue to cut down forests, this also threatens the world's biodiversity, driving some species to extinction.
During Christmas time, as a consumer we may sometimes get caught up in the Christmas festivities, where we buy endless decorations, fancy wrapping paper, christmas cards etc. The sad reality is, it ends up as paper waste. According to Friends of the Earth, over the Christmas period the paper waste accumulated is equivalent to 5-12 million liters of biofuel, enough to power a bus to go to the moon 20 times.
Every December in the UK, 8 million Christmas trees are bought. The demand behind Christmas trees is driving intensive production and a lot of waste. So, your initial thought may be to switch to artificial trees, however, Christmas trees have less of a carbon footprint, for they are grown over a period of seven to ten years and are biodegradable, whereas, artificial trees take a lot of energy to manufacture and when they are disposed of, they create more synthetic waste.
So, if you're conflicted about how to sustainably have a christmas tree, here are a few tips that may help you:
Rent a Christmas Tree.
Source locally or make sure it is grown in the UK with an FSC certification.
Make sure to dispose of your tree correctly. There are companies out there that can collect your tree and dispose of it in a sustainable manner.
If you already have an artificial tree, keep reusing it.
If you find yourself wanting to buy an artificial tree, buy second hand and show it some love.
Alternatively, get a large perennial indoor plant and add some festive decorations.
Ultimately, do your research! When you are sourcing your tree, take a look at the label - look out for FSC or Soil Association logos - where did it grow? What journey has it made so far? Where can you dispose of it correctly afterwards?
Plant 2 trees by simply signing up to Ethicul and referring 2 friends with your referral link. As a big thank you we will pay for 2 trees to be planted with Tree Sisters.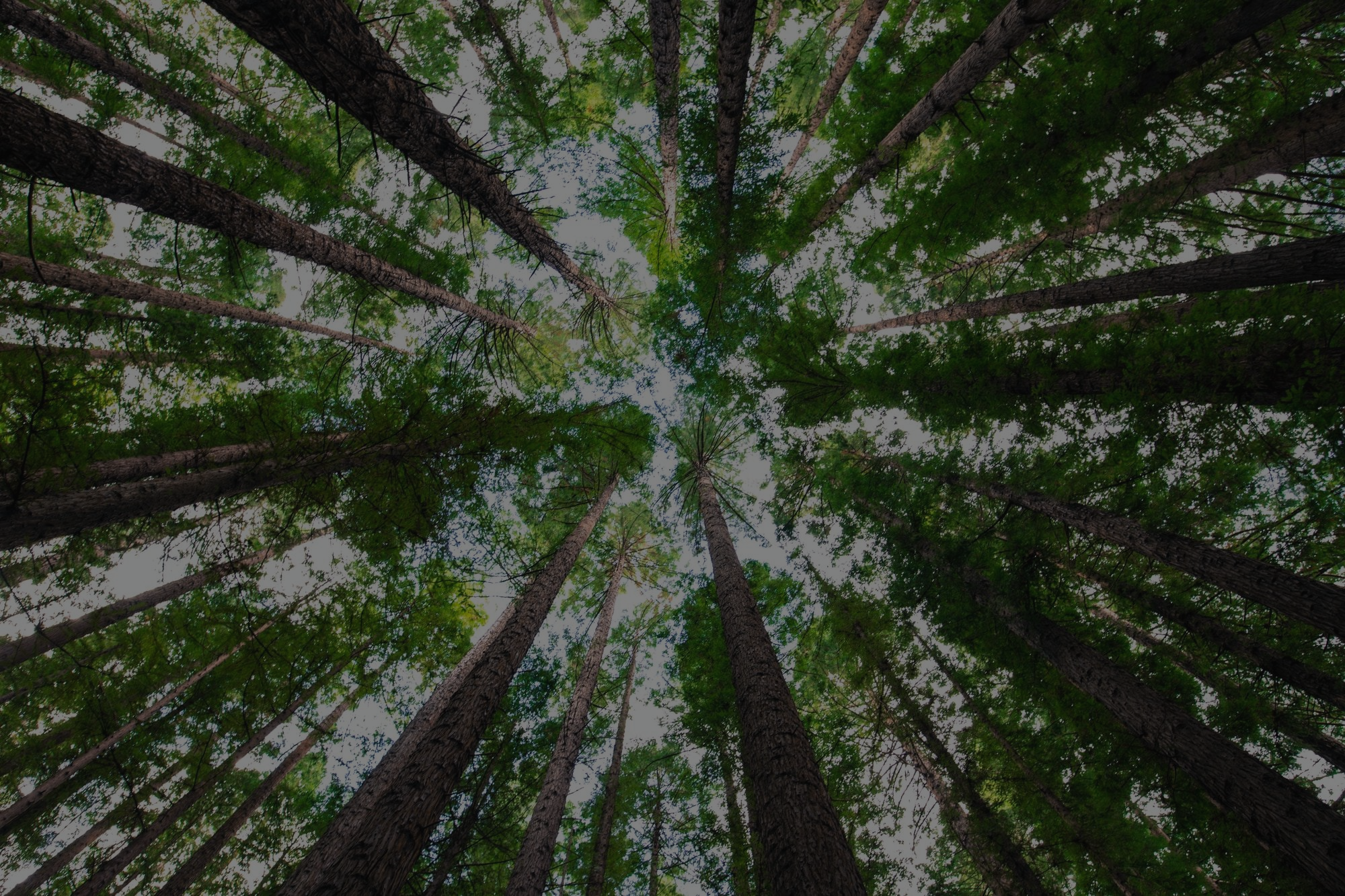 I personally love gifting cards! I find it a great way to stay in touch with loved ones you may not be near, especially in a time of COVID. However, the endless paper waste that comes from gifting cards is something to keep in mind. According to Imperial College Research, every year in the UK we throw away 1.5 billion cards!
Luckily, there are many alternative, sustainable, cards. Here are a few: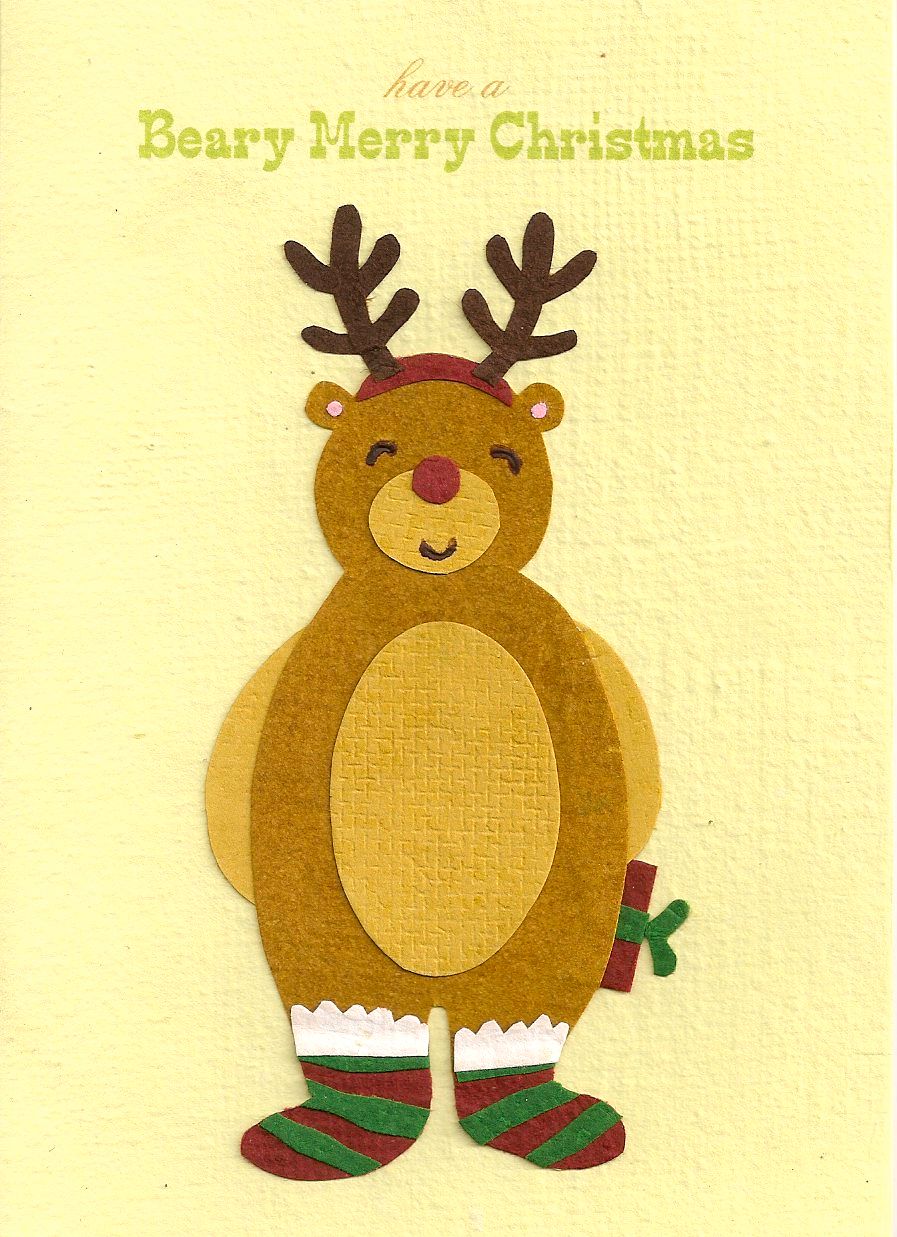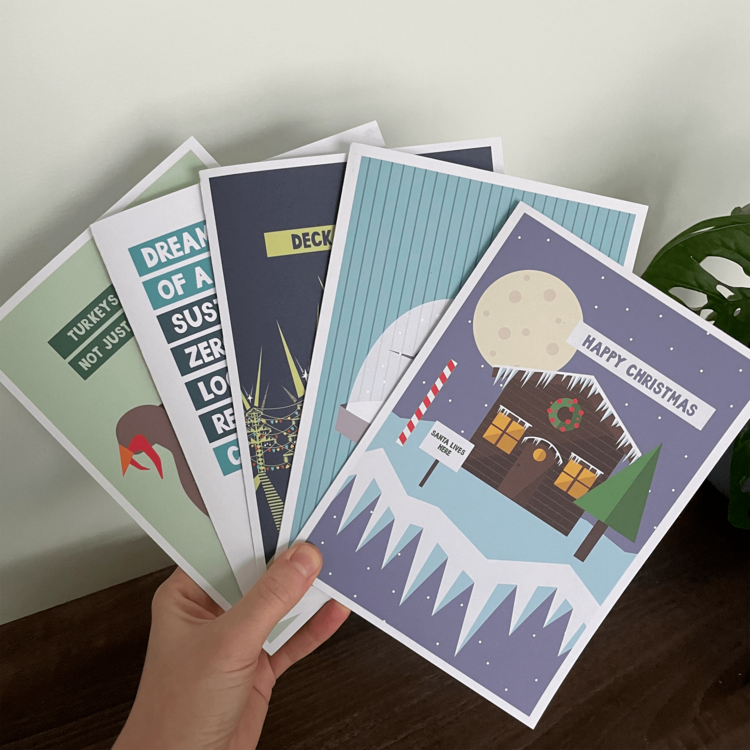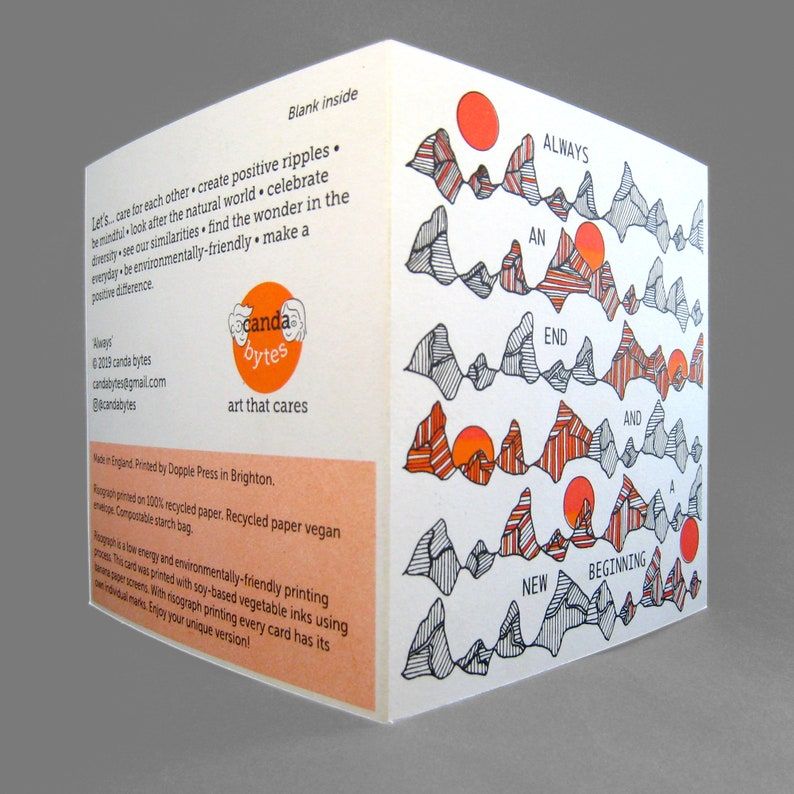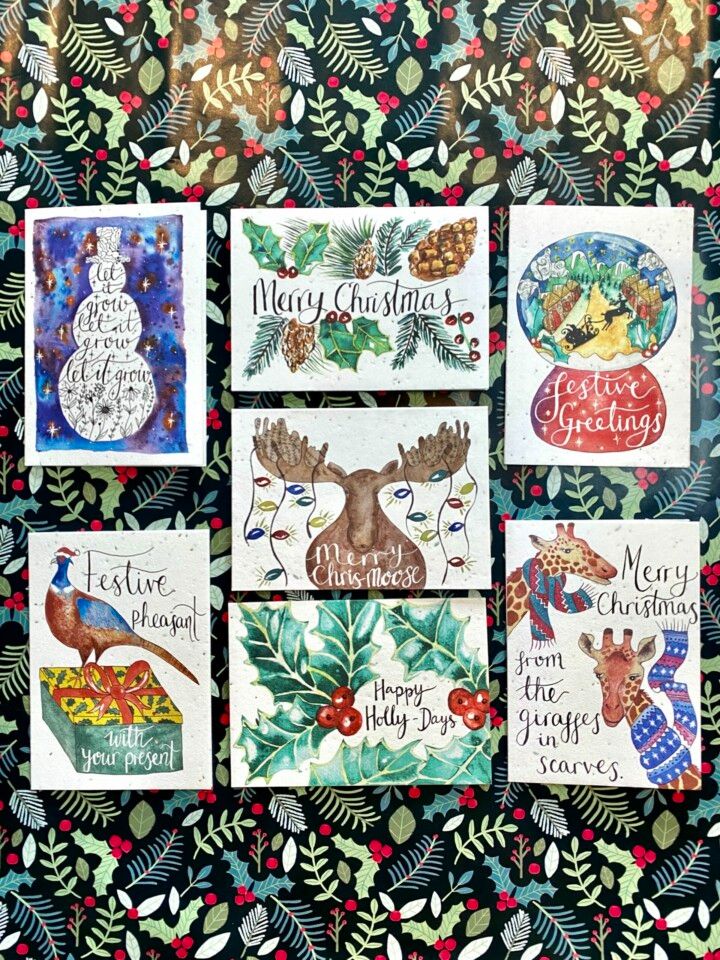 According to Greenpeace, every year it is estimated that 12 million tonnes of plastic ends up in the ocean, largely driven by household and commercial waste. That's a rubbish truck every single minute! This includes, the plastic that comes from the tiny microplastics in our clothing that run down the drain when we wash our clothes, as well as from excess plastic wrapped around our food and more! The plastic that we are consuming is having a detrimental effect on our oceans, killing all kinds of sea life. As a society we need to cut down on single use plastic as much as possible and lower our plastic consumption levels.
Part of getting into the holiday seasons is decorating the house with Christmas tree decorations, lights, festive wrapping paper, advent calendars, crackers and more! In the UK, 227,000 miles of wrapping paper is used every year. This is enough to wrap the world's equator 9 times or even reach the moon! Unfortunately, many of these festive decorations come at a cost, pointlessly increasing our plastic footprints for something we only use for a matter of weeks but will take hundreds of years to degrade in landfill.
Tips on sustainable decorations:
Get creative! Make your own; gifts, decorations, christmas crackers, reefs.
Use alternatives to christmas wrapping paper - fabric, newspapers, or recycled wrapping paper.
Try to avoid glitter, plastic packaging, and sellotape on wrapping paper as it makes it almost impossible to recycle.
Buy eco-friendly Christmas tree lights and give 'battery-free' gifts. According to EPA, about 40% of all battery sales occur during the holiday season. However, if the product does have batteries be sure to discard them in an environmentally friendly way. You can search online where you can dispose of them correctly - if you live in Brighton HISBE has a battery disposal box.
The UK is one of the major global polluters, with estimates of 99kg of plastic waste being generated per person, per year. In 2019, the 10 major supermarket companies alone put 896,853 tonnes of plastic packaging on the market, with 40% of the plastic waste ending up in our environment and 13 million tonnes leaked into our oceans. Over the Christmas period, alongside the masses of food waste, a huge amount of food packaging will also be thrown away, approximately 125,000 tonnes of plastic wrapping.
So, when you are out shopping for the festive season, be conscious of the amount of plastic that is unnecessarily wrapped around products, whether it be; food, gifts, decorations, and try opt for the product with little to no plastic packaging.
Here are a few plastic free shops, available online or visit in-store (Brighton Based):
In the news, we hear constantly about the relentless cruelty to animals in the animal agriculture industry. Every year billions of animals are bred and killed for food. Not only is the agriculture industry inhumane but research from the University of Oxford suggested that if an individual was to cut out meat and dairy this could reduce their food-related carbon footprint up to 73%. So even shifting, or reducing your meat and dairy consumption by a small amount will have a positive impact on climate change!
Here are a few tips on how to be be more conscious of meat consumption around Christmas time:
Try choosing free-range or small-scale farming meat where possible. Abel and cole, run organic delivery schemes, and they offer seasonal veg, meat and dairy packages. Our Ethicul partner HISBE also sources meat from local suppliers.
As veganism has become growingly popular, there are a lot more alternative options/resources out there. For example, nut roasts, roast celeriac.
And for those with a sweet tooth, here are a few brands offering delicious vegan treats; Vege love, Lucky Cat Co, Choc Chick, Rubydoobys.
When we go and buy our products from major cosmetic, fashion brands and other companies, you would hope they are using alternative ingredients to remove any cruelty to animals from creating their products. However, this is not the case! In 2019, 3.40 million experiments on animals took place in UK.
Here are a few vegan brands. Perfect cruelty free gifts for your loved ones this Christmas:
Olive & Joyce - Vegan, cruelty-free, organic, natural skin care products made with love. Bringing together the skills of three generations of women united together.
Floating Feather - Eco-friendly, plant-based, and completely natural aromatherapy based products that support one's wellbeing.
Votch - Award winning cruelty free watch and accessories company that's based in the UK.
The acceleration of digital technology has led consumers to buy from convenient, quick and cheap retailers. However, many of these corporations are full of corruption and mislead information. Take the example of Amazon, in 2019, Amazon paid just 3% more tax than in 2018, even though their profits had increased by 35%. The economic benefits of shopping at chains like these are greatly limited when compared with shopping locally.
The scale of the impact across this last year felt by the self-employed is abundantly clear in our latest research. Covid-19 will cost SMEs an estimated £126.6 billion – double what owners predicted it would cost them when asked a year ago. With six million SMEs in the UK – accounting for over 99% of all businesses, 33% of employment and 21% of all turnover – this £126.6 billion hole in the books of small businesses is a huge blow to the economy.
Research shows that £10 spent with a local independent shop means up to an additional £50 goes back into the local economy. This is simply because the nearby shop owners, who you are spending your money with, will then put that money back into your local community by going into local pubs and restaurants etc, thus circulating the money and allowing your community to thrive. By shopping at just one small local business, you will also be supporting many more. This is because small business owners and employees are likely to spend their money in their local area. This increases the local circulation speed of money, meaning that it will pass through more hands in your community more quickly, and so, will benefit more people. Roughly 63p of every £1 spent at small or medium-sized businesses stays in the local economy, compared with just 40p at large businesses. (Source).
Tips on how to move away from large organisations to SME's:
Shop local and visit local christmas markets and craft fairs for the perfect gift.
Take a look at our website Ethicul. We showcase a number of local, independent businesses who are striving to make a positive impact on the planet.
When I ask people about what Christmas means to them, I find that everyone has their own traditions and meanings. However, what I do find to be a universal thought around Christmas is giving back to others. So this Christmas, I want to spread awareness about homelessness.
COVID-19 has made an impact on many of our lives. It has reminded us how much we depend on others for support, secure homes, connection, and love. Many who are homeless experience loneliness, lack of security, connection and love everyday.
According to Crisis, more than 200,000 households across England will be homeless this Christmas, with 1 in 4 homeless people spending Christmas alone. As well, with the added pressure of coronavirus, many will be struggling to support their own families. Crisis are continuously campaigning for social change and for there to be an end to homelessness "because homelessness shouldn't happen to anyone". This year will mark the 50th anniversary of Crisis' Christmas centres, giving warmth, shelter, companionship and food to people experiencing homelessness.
In the society we live in today, everybody should have a place to live. We need to remove the stigma around homelessness and be supportive and kind. So this Christmas, show a little love and support. No one should be homeless and alone on Christmas!
Below are some ways in which you can give back and help support those in need:
"There's not a lot of love on the street…. people just pass you by." Taken from the video on the right. Don't just ignore someone when you walk past! Be sure to greet them kindly and if you can, buy them a meal or see if you can help them locate the nearest shelter.
Support organisations that are Giving Back to the community. Many of the businesses we support are giving back to the community. Be sure to visit Ethicul | Giving Back where you will find a list of companies who are going above and beyond when it comes to giving back to charities and communities
Ethicul also partners with Pocket Angel who are helping tackle homelessness through gifting vouchers. Why not gift a voucher this year?
Support local food banks and charities.
Christmas is still a magical time of the year. However, over the years consumerism has driven us away from the true meaning of Christmas.
With COP26 being held here in the UK this year, the growing awareness of the climate crisis, and a year of inspiring activists speaking out on the issue, why not give a gift to the planet this year, and have a more mindful and sustainable Chtistmas.
Merry Christmas!
Becca x
Join the Ethicul community today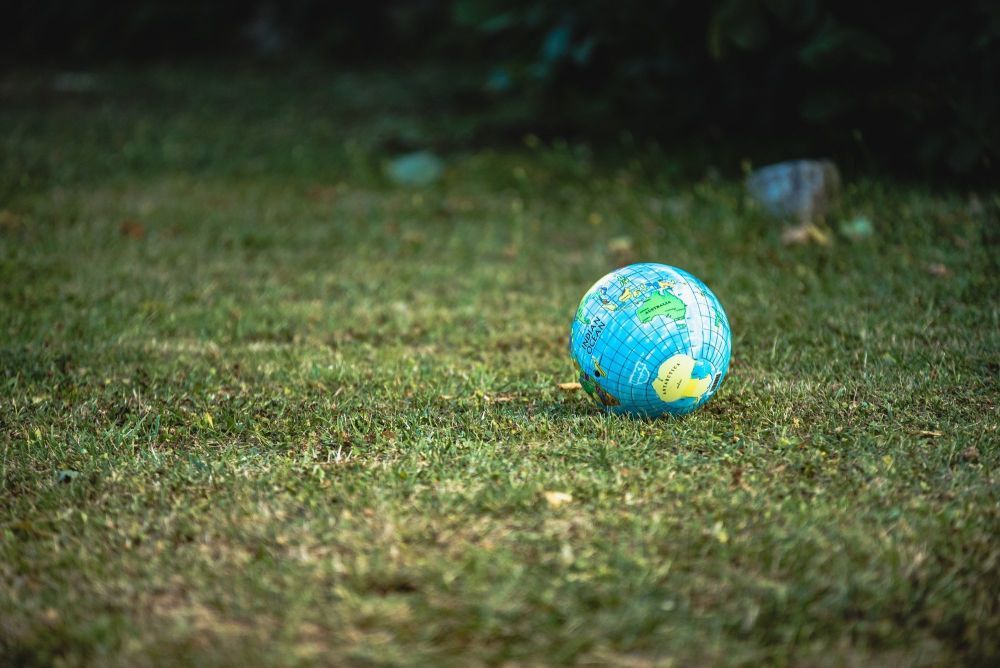 What does sustainable mean?