GET 50% OFF YOUR FIRST MONTH
Who are we?
We're the only mobile network in the UK providing Green Data. We're B Corp certified and we offset 2x the carbon impact of our customers' calls, SMS, data, phone charging and phone manufacture as well as the full impact of Honest Mobile HQ.
What do we sell?
We offer monthly SIM only plans which get cheaper every month thanks to our loyalty discount. If we notice you're on the wrong plan we'll let you know so you can switch to a cheaper option.
Why we are Ethicul?
We think customers can change the world by showing big business that we want better from our providers. We dream of a day where the biggest businesses in the UK are all B Corps too, in the meantime, join us to change Mobile for good. We're also a proud member of 1% for the Planet and on top of our carbon commitments donate 1% of all revenues to reforestation projects with our partner, TreeSisters.
Where can you find us?
Find us online at honestmobile.co.uk or in the iOS and Android App Stores.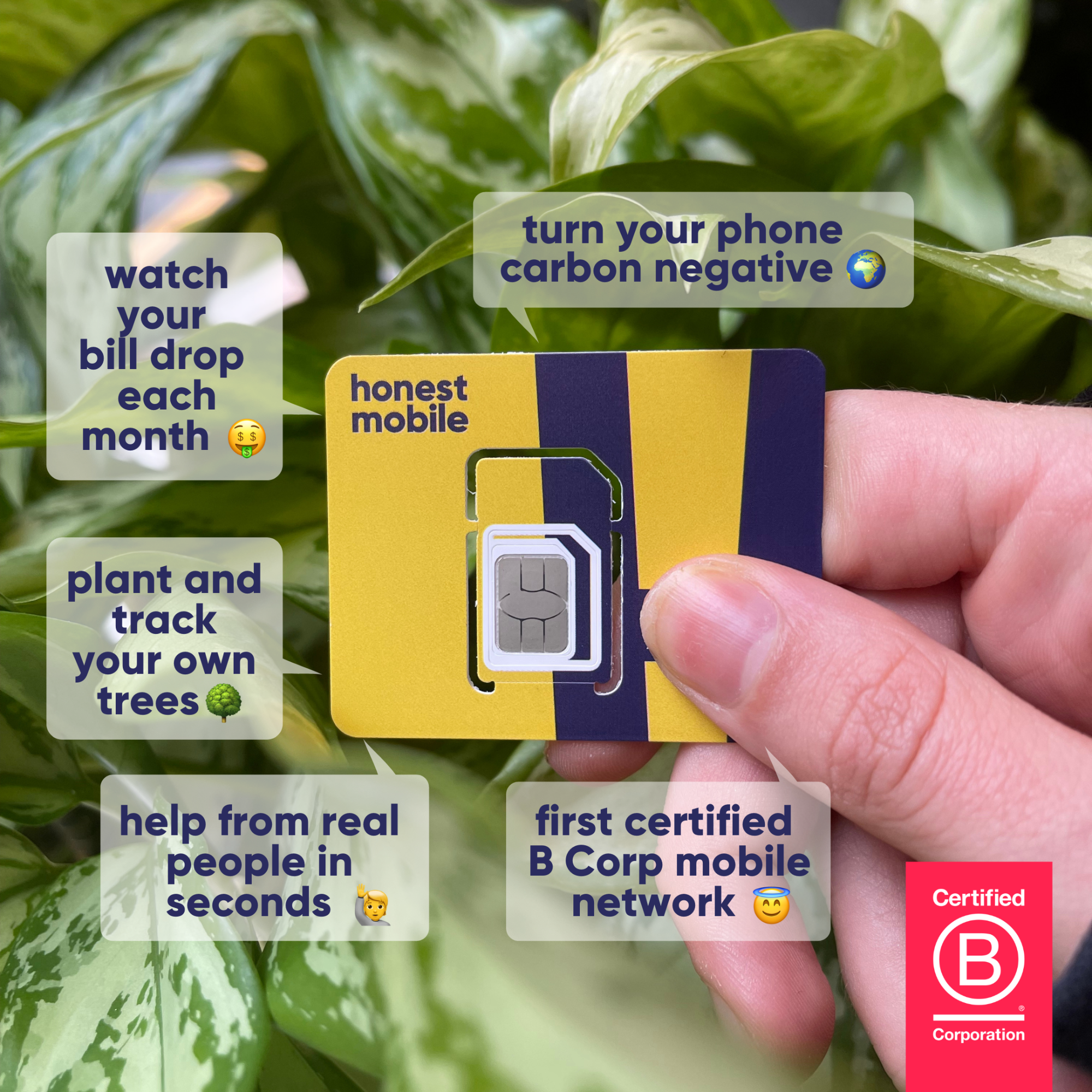 Keep up to date with everything from Honest Mobile!