CHECK OUT THE PLASTIC-FREE RANGE ON THE NEW ONLINE SHOP!
Who are we?
Harriet's of Hove is a food, toiletries and kitchen products refills store with a difference. It is the only completely plastic free packaging shop in Hove and offers shoppers a new experience.
What do we sell?
As well as refills, we offer unpackaged seasonal vegetables, a wide range of bamboo products and many more sustainable items for people to rid unnecessary plastics from their daily lives. Whether you are a sustainability expert or simply curious about the environment, Harriet's of Hove will offer something for everyone, with the focus on helping our Planet.
Why we are Ethicul?
By shopping at Harriet's of Hove you personally are making a statement with your money! You're helping lower plastic and packaging waste, supporting the living wage employment of a growing team, contributing to the success of many small local suppliers and encouraging a more healthy and plant-based lifestyle for yourself and the planet.
Where can you find us?
You can find us in-store at: 48 Blatchington Road, BN3 3YH. Alternatively, visit there online store where you can order all your plastic free goods straight to your door: https://harrietsofhove.com/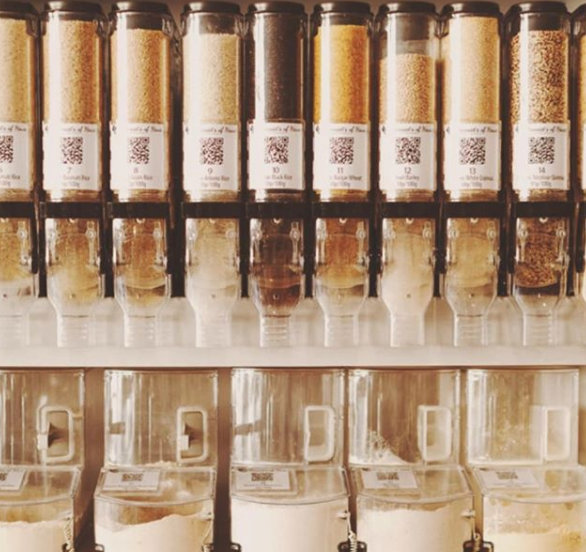 Bring your own containers to stop new plastic production.
Plant-based eating is for everyone, not just those who are vegan.
Supporting small and local businesses. Creating jobs and paying a living wage.
Get social and start your plastic free journey!
Monday - Friday: 9:00 - 17:00
Saturday: 10:00 - 17:00
Sunday: 11:00 - 16:00