CHECK OUT THE BEAUTIFUL MINIMALIST JEWELLERY RANGE!
Who are we?
We are AMC Jewellery, a sustainable jewellery brand based in London, UK. AMC Jewellery has been running for almost a year, selling on most online platforms, markets and retailing in several physical shops.
What do we sell?
Our pieces can be described as simple, minimalist designs. We sell sterling silver rings, bracelets and necklaces and offer custom jewellery by working with customers to produce a piece designed or inspired by them. We also create beaded earrings and necklaces using upcycled stones, to add a bit of colour to our range.
Why are we Ethicul?
It is very difficult to produce jewellery 100% ethically, but we are environmental enthusiasts and do everything in our power to leave zero footprint in the jewellery making process. Our sterling silver is recycled, meaning that our supplier melts any silver scraps into a wire, so there is no waste involved.
We also keep all our own silver scraps and create simple studs from them, and our 925 silver chains come from Italy (sourcing within Europe). Any beads we use are upcycled, sourced from charity shops, donations, broken jewellery or Ebay. This is really important, as the impact of mining stones in third world countries is detrimental. This is also the reason we will no longer offer gold or gold plated pieces from 2021.
When we do need to purchase materials, we never buy from large scale companies such as Amazon, and always use smaller online retailers or support our local bead shop, never using next day delivery. We are also constantly doing research about the materials we use, and if there are better options out there. As a very small business, it's important that we listen to our customers, so we are open to advice or ideas on how we can become better or more sustainable!
Where can you find us?
You can find us online here.
We thought we would introduce you to a few pieces from the AMC collection, it goes without saying there are many more on AMC's website to check out too.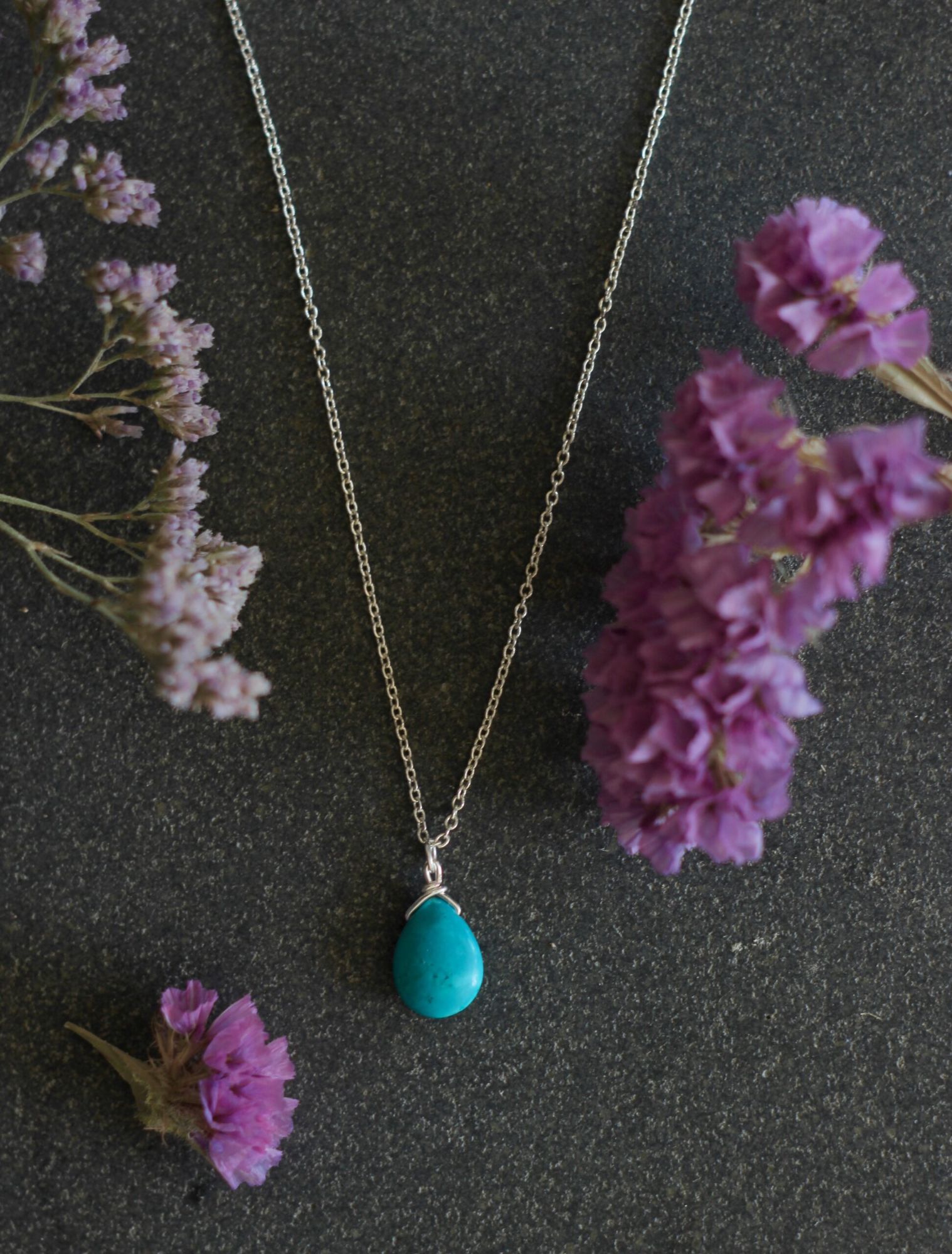 A simple beaded necklace, with a teal coloured tear drop on a 925 Sterling Silver chain.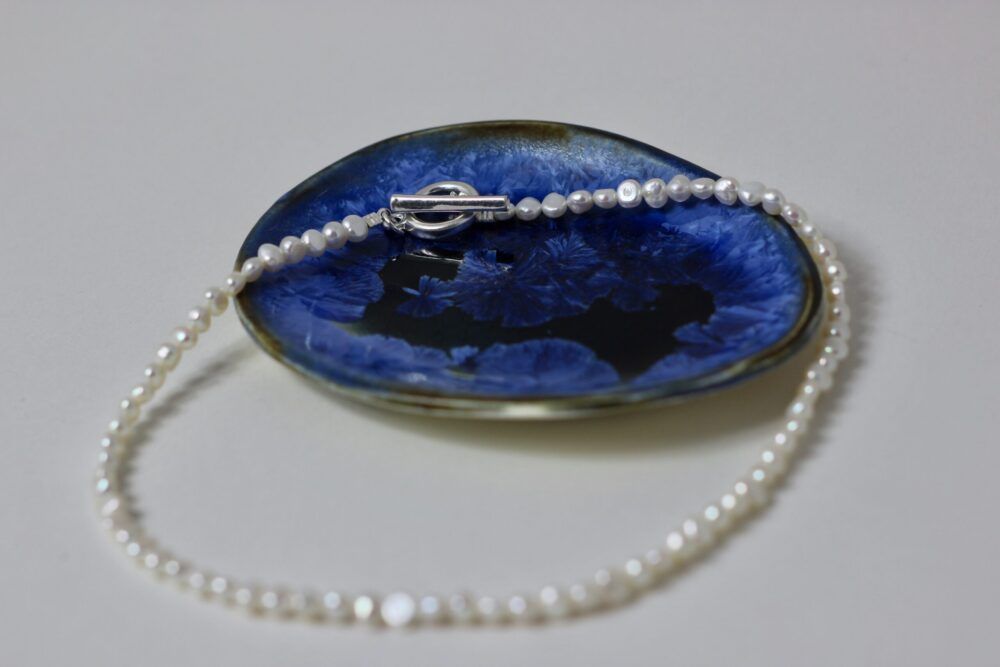 Freshwater Pearl Necklace
Made from genuine freshwater pearls (upcycled) and silver plated findings.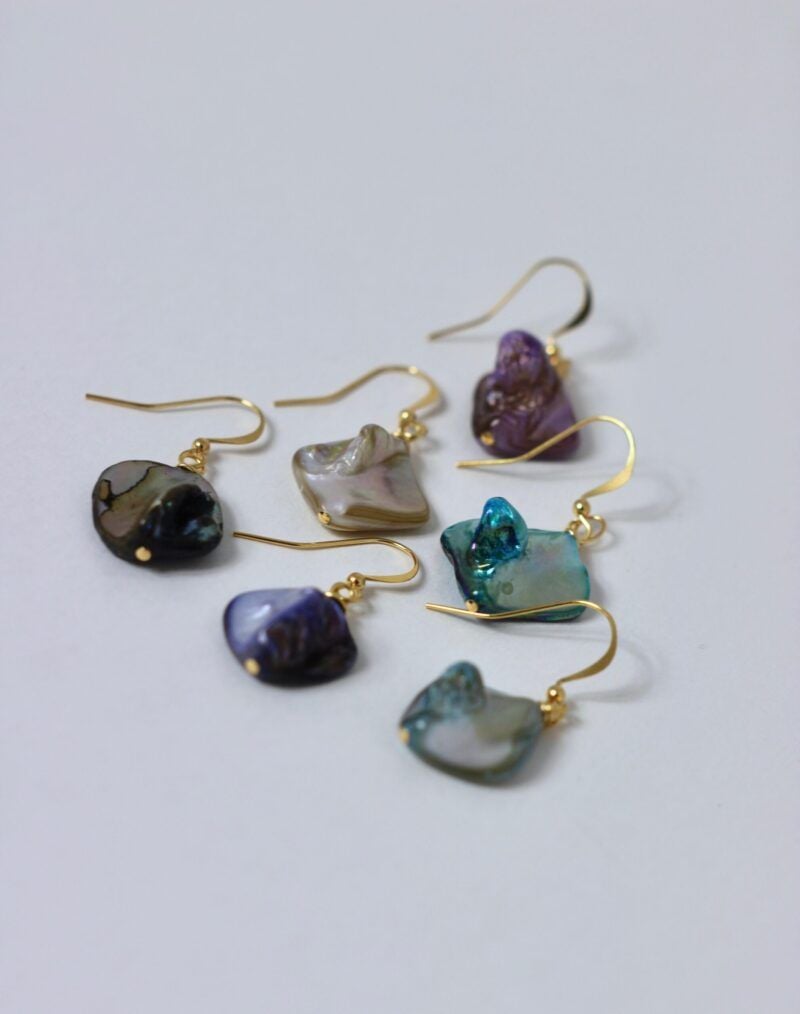 Made from upcycled mother of pearl and gold plated wire and hooks.
Keep up to date with AMC Jewellery!